When I obeyed the Lord's leading and founded Reach A Village, I had no idea how much would be accomplished through this ministry in just five years. Through the work of the Holy Spirit, our staff, ministry partners and donor partners, 7,006 villages have been reached with the Gospel. That averages out to almost four villages reached each day!
Now, the Lord has given us a tremendous opportunity to see even more villages reached, but we need your help. A generous Reach A Village donor partner has promised to match gifts dollar-for-dollar, so that instead of reaching 1,000 villages, we can reach 2,000! Just imagine the number of people living in those villages who will hear about Jesus because you helped send someone to tell them!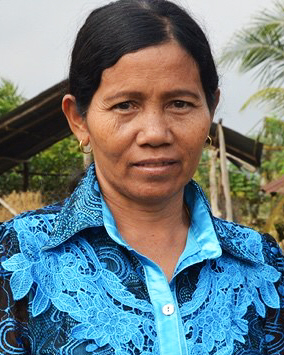 Before a church planter came to share the Good News, Mrs. Vannai's village in Cambodia was enslaved by fear of angering the spirits. Mrs. Vannai was the village magician, who acted as the intermediary between the people and the spirits. But, even she was not immune from their wrath, and the spirits would strike her with illness or other problems if she made even the smallest mistake in serving them.
When she learned that Jesus loved her and died on the cross for her, Mrs. Vannai accepted Him as Savior and was freed from her bondage. Though she faces extreme persecution from other villagers because she is no longer the magician, Mrs. Vannai boldly witnesses to them about how they, too, can be set free.
There are an estimated 1 million villages around the world that still need someone to come and explain the Gospel message. With your gift of $300 – or just $25 a month for one year – and the match, a local believer can be trained, equipped with Scriptures and Bible study materials, and sent to a village that has no Christian presence.
Please help us in this effort to see 2,000 more villages added to the number being saved from the power of sin and death! Your gift of any size will be matched, and lives and communities like Mrs. Vannai's will be transformed.
Reaching Villages Together,
Bob Craft
Online Donation