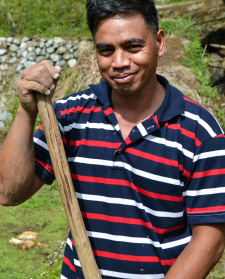 An unreached person likely has never met a Christian, visited a church or seen a Bible. The majority of unreached people will live and die without having a chance to respond to the Gospel. They may practice Islam, Buddhism, Hinduism, folk religions, other religions, or no religion at all.
Most cannot afford a car, so they walk, take a bicycle or use public transportation. Many villagers are farmers, mainly working by hand or using simple tools. The village itself may not have electricity, and clean water is an ongoing concern.
Poverty is the norm. Issues like alcoholism and domestic violence are common. People have less access to quality healthcare, higher education and career opportunities.
Our great desire is to reach these unreached people so that they have the opportunity not only to respond to the Gospel, but to see how Jesus Christ can powerfully transform them, their families and their communities.