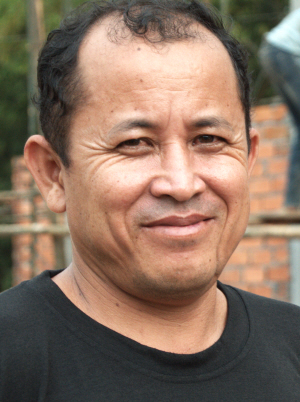 Christians in countries around the world are becoming local champions to transform their communities from the inside out. We empower these indigenous believers to reach the unreached by providing comprehensive training programs and equipping them with culturally-relevant Scripture materials.
We partner with local champions who start new churches in villages where there are none or lead Bible studies to teach the truth of God's Word.
Church planter trainees are passionate about taking the Gospel to neighboring areas and establishing a new body of believers. With trusted mentors, thorough training and Scripture resources, church planters can spark powerful movements within communities. This training includes:
-12–24 months of mentorship from experienced leaders
-Tools to share God's Word with the local community
-Hands-on guidance to start 1–2 local churches
We also train and equip Bible study leaders who have a deep desire to grow their churches and share their faith with others. The studies focus on the life of Jesus and foster important conversations as participants learn more about Christ.
We partner with these modern-day disciples because we are inspired by their passion, determination and tireless work to fulfill God's call on their lives. Together, we can bring the love of Christ to the unreached people of the world who have lived in darkness for generations.