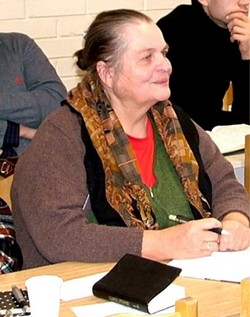 "Then Philip ran up to the chariot and heard the man reading Isaiah the prophet. 'Do you understand what you are reading?' Philip asked. 'How can I,' he said, 'unless someone explains it to me?' So he invited Philip to come up and sit with him." Acts 8:30-31 (NIV)
Many churches desire to reach out to new areas with the Gospel, but often lack the Scripture resources and training to share the Good News. Successful local evangelists are able to bring resources and training to local churches. In many of our countries, Scriptures are expensive and may not be readily available due to short supply.
Reach A Village helps print and provide Scriptures in these situations to fuel the passion for evangelism and discipleship through the local church. These local churches reach out to new families and villages.
The impact of having Bibles printed in the common language cannot be overlooked. This allows Christian congregations to better understand the Scriptures and equips them to share the Good News with their family and friends. The number of Christians is growing daily in these areas as a result of simple Bible outreach ministries and the presence of Bibles and other Bible study materials.