"I wait for the LORD, my soul waits, and in his word I put my hope." Psalm 130:5 (NIV)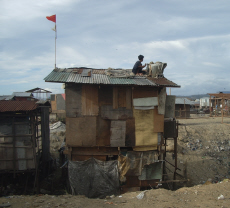 Many in the world are hopelessly trapped by the lack of education or economic opportunity. They live life on the edge, falling prey to natural disasters and human manipulation. Worse yet, they sit in spiritual darkness, never having heard the Good News about Jesus Christ. Their lives will change very little for the better, unless someone carrying the light of the Gospel comes to their village.
We are presented with abundant opportunities to help! As Reach A Village and our ministry partners train church planters and equip pastors, the number of new churches outside North America grows by the thousands each year. The need for Bibles and materials increases every time a new congregation is started around the world!
In these developing countries and new churches, there is still a need for our assistance in providing enough Scriptures. The hunger for the Word is also great because the stories and truth found in the Scriptures are new to them and their cultures. The presence of the Living Word of God and the study of the Bible are critical in the early development of a new church and in the long-term spiritual health of believers.