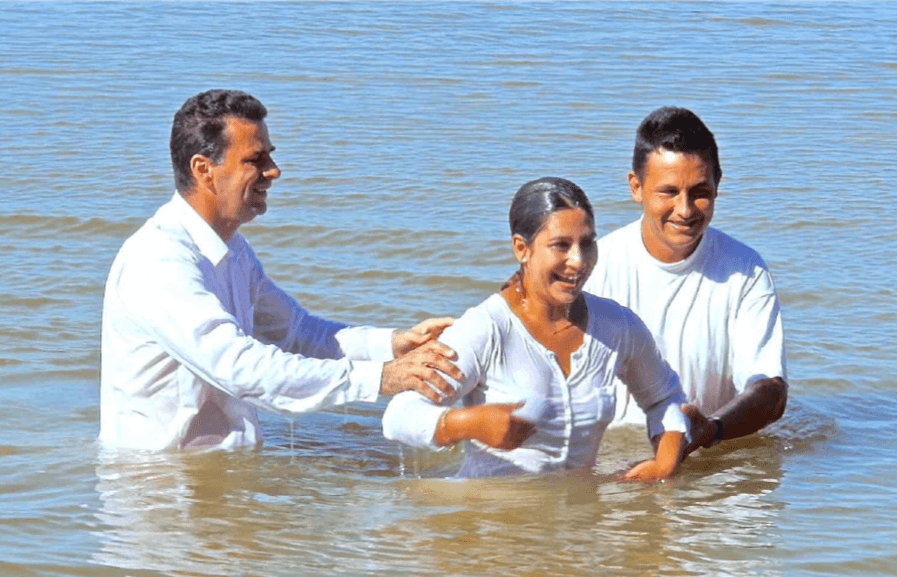 "Cleanse me with hyssop, and I will be clean; wash me, and I will be whiter than show." Psalm 51:7
For weeks, our Reach A Village team had been looking forward to the fellowship, food and fun of our staff picnic. After months of rainy weather, the day dawned sunny and beautiful – with temperatures into the 90s. We were under a shelter and there was a good breeze, but still, there's only so much a "fan" blowing around hot air can do.
Back home after a wonderful day with my teammates, I climbed out of the shower and sighed, "Ahh, it feels so good to be clean again." I was reminded of David's words expressing the feeling of contentment, joy and peace that comes when Jesus washes us clean from the dirt and grime of our sins.
I thought about the 3 billion unreached people in villages worldwide. They have no idea how to get that cleansing, so they live every day perpetually clothed with the stain of their sins.
Imagine the sheer elation, relief and gratitude they feel when Reach A Village ministry partners arrive at their village telling them how to finally be set free and experience the cleansing from sin that Jesus offers! Then, they also want to go and share the news with everyone they can. And the impact continues to ripple outward.
It's so amazing to have even a small role in this! With your help, Reach A Village will continue to mobilize local believers until people in over 1.7 million unreached villages have an opportunity to hear that they, too, can be washed whiter than snow through the blood of Jesus.
By Holly Lawton
Holly Lawton serves as Communications Manager for Reach A Village. Holly's desire is to use the abilities God has given her in writing, editing, public relations and fundraising to assist in spreading the Gospel so that more people will know the Savior. She has worked at the headquarters offices of several interdenominational global missions organizations and with Houghton College, a Christian college. Holly earned her degree in Communication and Business Administration from Houghton.