"Do not merely listen to the word, and so deceive yourselves. Do what it says." James 1:22
I love baking. I recently discovered "The Great British Baking Show" and have watched every episode multiple times. The judges are extremely knowledgeable, fair and good-humored, while the contestants show great creativity and skill. I have learned so much through watching the show.
Yet, if you set me before a mixer with a few ingredients, I would be lost. I do not know the proportions of what ingredients should be used, nor do I understand rising agents. I have never kneaded bread to know the right consistency. For all of my interest, I just don't have the practice of actually baking in the kitchen.
The experience of learning and mastering something must be hands-on. Isn't that true of our Christian walk? We may read the Bible, enjoy a powerfully delivered message, and engage in fellowship with others. But what if we do not actually do what the Bible says and implement its teachings in our lives? There are many things you can only learn by doing.
Famously, Matthew 28:19-20a says, "'Therefore go and make disciples of all nations, baptizing them in the name of the Father and of the Son and of the Holy Spirit, and teaching them to obey everything I have commanded you.'" It is wonderful to reach more people with the Gospel and make disciples, but we often seem to forget the importance of the last phrase. In our Christian walk, we must obey the Word and put His teachings into practice. We must be doers of the Word, and then we can really be strong, growing disciples.
It doesn't matter if I can tell you the importance of baking powder or the temperature of butter when adding it into a mixture if I cannot actually bake the cake. Likewise, we must be obedient and put the Bible's teachings into practice so others can see the light of the Lord living in us. Then, we can truly be better disciples and live lives that glorify God.
By Erin Menke-Assam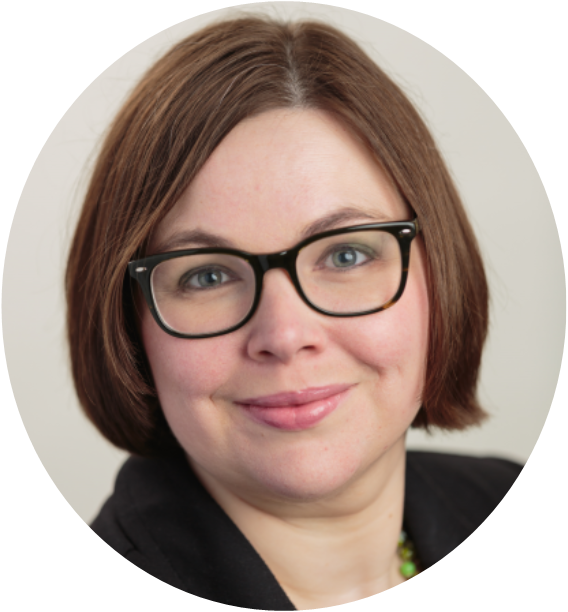 As Director of Partner Development, Erin Menke-Assam enjoys engaging people in the ministry and helping them to become part of fulfilling the Great Commission. Erin earned a Master's degree in International Public Service from DePaul University. Her experience in international non-profit organizations includes development, serving as a literacy trainer and helping to implement literacy programs internationally.