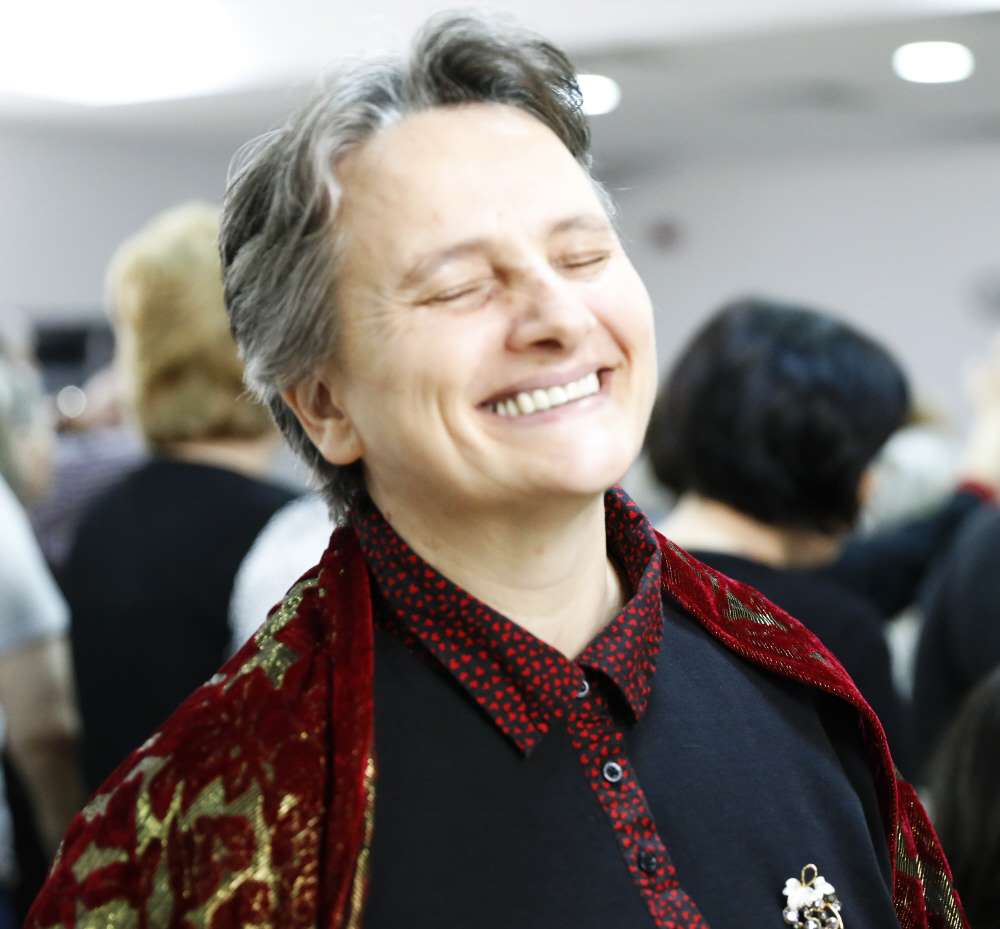 On this United Nations International Day of Peace, it is clear to me that we are taking so many things in life for granted – until we lose them, and often only then do we realize their real value to us.
For 69 years Ukrainians lived in peace, taking it for granted until war broke out in the spring of 2014 between pro-Russian forces in Eastern Ukraine and the Ukrainian government. In the midst of fierce fighting, when people were asked what they wished for, most of them said they wished for peaceful skies over their heads.
Peaceful skies are a great and wonderful thing to enjoy, and it is hard to imagine that there is anything that possibly supersedes this. But yes, there is something. It is peace in your heart. Many Christians from Ukraine reported that, despite the shooting and bombing that was happening around them, they had peace in their hearts. Today the shooting has not stopped completely, but there is a ceasefire agreement that is being kept to some degree.
Just as the Bible says in Psalm 4:8, "In peace I will lie down and sleep, for you alone, O LORD, will keep me safe," the Christians in the warzone in Ukraine trusted God in the midst of war and experienced peace in their hearts. They know Jesus as the Prince of Peace and trust him with their lives. Jesus came to make peace between God and mankind. He is the one who makes peace in the hearts of people possible.
The United Nations Educational, Scientific and Cultural Organization (UNESCO) is trying to create a culture of peace among people, but without deep-reaching peace from God in our hearts, peace among people is hard or impossible to achieve. Peace between nations and people starts with peace between men and God. Peace in the hearts of men comes as a result of peace with God.
Many millions of people in hundreds of thousands of villages have not yet heard of this Prince of Peace, Jesus, and they thirst and long to be freed from their fears and to experience peace in their hearts. They wish so much to be able to lie down and sleep in peace, but they don't know of the God they can trust.
That's why the Bible says that to bring good news of peace and salvation to people is a great and beautiful thing (Isaiah 52:7). And that's why Reach A Village is working hard to bring this message of peace to the unreached villages of our world, including war-torn areas like Ukraine.
May the IDP (International Day of Peace) become a DIP (Day of Internal Peace) for many! A true international peace will result from real internal peace. May the peace of God fill our hearts so that we may become agents of peace internationally.