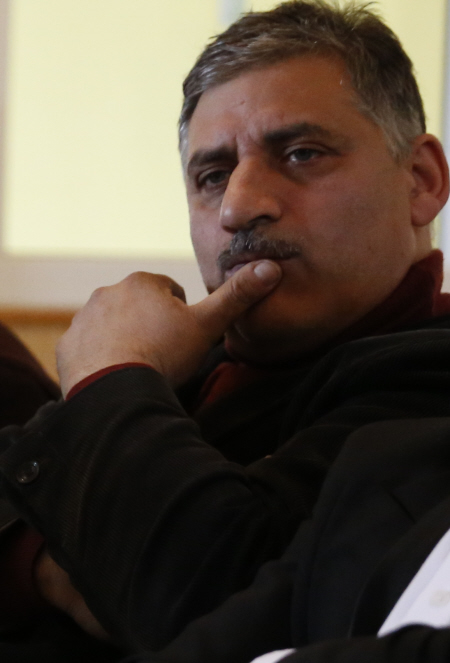 "I am a voice shouting in the wilderness, prepare a straight pathway for the Lord's coming!" (John 1:23)
John the Baptist was sent by God to spread the news that the Messiah was coming. In fact, the Lord powerfully revealed to him that Jesus was the foretold Messiah. Jesus Himself said that no prophet is greater than John the Baptist.
Yet, John the Baptist doubted that Jesus was the Messiah while in prison. He heard about the things Jesus was doing, and sent his disciples ask Him: Are you the Messiah we've been waiting for, or should we look for someone else?
How is it possible that John the Baptist, who was sent by God to tell people that Jesus was the one they were looking for - the same John who was told by God Himself that Jesus is the one - is now wondering about the authenticity of Jesus?
It seemed that prison clouded his vision. Prisons, whether physical, mental or emotional, are part of life. A prison can restrict and limit our sight, vision, mobility, ability and life.The solution is - keeping Jesus in sight.
We get used to seeing Jesus do great things, but when things don't go as planned, when things don't work out as we hoped for, when we don't see Jesus come to the rescue, or when He delays - we are prone to wonder like John the Baptist did. Whatever our struggles are, sometimes our faith can take a hit and we wonder if Jesus is real. In response to John's question, Jesus reminds them of His numerous miracles, a confirmation that He is the Messiah.
When we lose sight of Jesus, we can feel imprisoned. But when we see Jesus, we are released!
During this Christmas season, we pray that you feel the hope, love, joy and peace that comes only through the one Messiah - Jesus Christ. No matter the prison that may be in your life, know that Jesus is the all powerful Messiah. Jesus did miracles during His time on earth, and He still does them today. We may not understand Jesus at work in our life, but we know that He is always with us.
We also want to thank you for your partnership. As the Gospel of Christ is proclaimed around the world, people are released from the prisons that are hurting their lives. Many are celebrating their first Christmas this year because they now have a personal relationship with the Messiah!
We wish you and your loved ones a joyous Christmas season. As we ponder His miraculous birth, life, and even the resurrection of death, we hope you remember that you were instrumental in sharing about the Messiah with people living in darkness around the world.