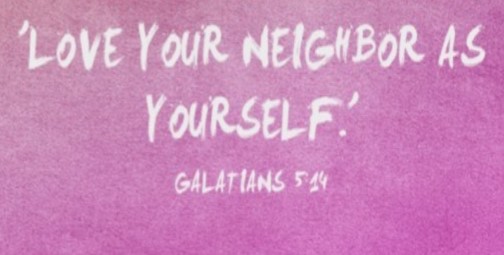 Look up the word "love" in your Bible's concordance, and you may be surprised to see just how many times throughout the New Testament we are told by Jesus and His disciples to: "love one another," "love your enemies," "love your neighbor as yourself," and so on.
In fact, Jesus not only told us to love one another, He commanded it: "'A new command I give you: Love one another. As I have loved you, so you must love one another.'" John 13:34 (NIV)
In the days leading up to the U.S. presidential inauguration, we have been bombarded on all sides by television newscasts and social media newsfeeds overrun with people representing different political sides tearing one another apart. What is the most heart-breaking, though, is the way the rhetoric of this election has even caused division within the Body of Christ.
Anytime that Satan can divide us as brothers and sisters in Christ and pit us against one another, he wins. If we are fighting and tearing each other down, we are doing his work for him.
A quote written by John Wesley in a 1774 journal entry serves as excellent advice for us over two centuries later. He urged Methodist Society members: "(1) To vote, without fee or reward, for the person they judged most worthy (2) To speak no evil of the person they voted against, and (3) To take care their spirits were not sharpened against those that voted on the other side."
Christian brothers and sisters voted on both sides. We may have differing viewpoints, but we are still called to love one another as Christ loved us.
John 13:35 goes on to say, "'By this everyone will know that you are my disciples, if you love one another.'" As Christians, we always have those who are not yet believers watching us to see if our actions line up with what we say we believe – if we "walk the talk." If we are attacking or speaking ill of others, our witness may be irreparably damaged.
Additionally, division within the Body of Christ can hinder us from completing the Great Commission. In countries where Reach A Village and other international ministries serve, Christians and non-believers alike are observing how we, as Christians, respond to changing political situations. We need to ask ourselves if we are reflecting the image of Christ or if we are stumbling blocks to others.
The apostle Paul said, "Let us therefore make every effort to do what leads to peace and mutual edification." Romans 14:19 (NIV) We, as Christians, need to lead the way in loving one another. May Jesus be the one who really gets the victory in the way we live our lives.
By Holly Lawton
Reach A Village writer