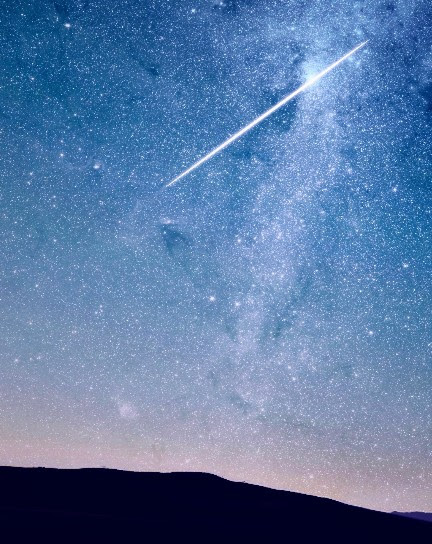 "The angel replied to her, 'The Holy Spirit will come upon you, and the power of the Most High will overshadow you. Therefore the child to be born will be holy; he will be called the Son of God.'" Luke 1:35
This time of year, we hear many people talking about the "spirit of Christmas." For some, it simply means being more generous, giving presents or money to a "good cause" or a friend. For others it means a season of endless parties where eating and drinking characterize the "spirit" of the season.
What was the first Christmas like? What was the spirit of the first Christmas?
The world's conditions were harsh. Mary and Joseph's homeland was occupied by invading forces. People were displaced, taxes were high, and every person had to go register in the place of their birth. The difficult journey had to be made by animal or on foot along rugged paths and dirt roads. The accommodations were lacking. There was no good medical care, or even electricity.
When John the Baptist was born, his father Zechariah declared, "'... because of our God's tender mercy the dawn will break upon us from on high to give light to those who sit in darkness and in the shadow of death, to guide our feet into the way of peace.'" Luke 1:78, 79
The difficulty and darkness I described here is not unlike the conditions in many countries in our world today. This literally describes hundreds of thousands of villages where people have never heard the message of Jesus Christ. For those who have no Christ, there is no Christmas. The true "Spirit of Christmas" has not yet arrived in their village through the message of an angel, or even the presence of a Christian.
Just as the Holy Spirit brought Christ to Mary's womb, He wants to take Christ into the unreached villages that still lie in darkness two millennia after the birth of Jesus. The true Spirit of Christmas is far more than generosity and good cheer. It is what the Holy Spirit revealed to the old man Simeon when he saw the baby Jesus at the temple and said: "For my eyes have seen your salvation that you have prepared in the presence of all peoples: a light, for revelation to the Gentiles, and for glory to your people Israel." Luke 2:30-32
Father, as we thank you for the Spirit that brought Christ into our world and our hearts, we pray for those who have yet to hear of His birth, death and resurrection. We thank you for the Light of our life, Jesus, and pray that the Good News of His coming will arrive in every village on earth as quickly as possible. Help us to go and make disciples of all nations, baptizing them in the name of the Father and the Son and the Holy Spirit, the true Spirit of Christmas.