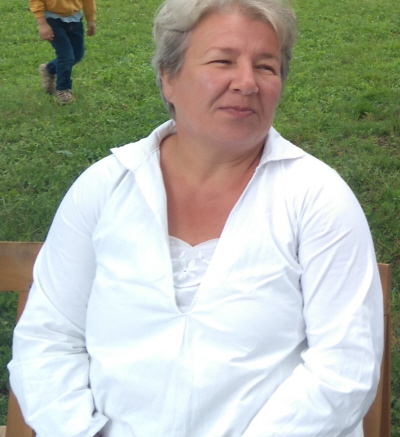 Sharron lives in Macedonia. She was raised in an atheist family that did not discuss God, church, or the concept of eternity with a loving Savior. She notes that her entire family lived only for the day – with the exception of her grandmother.
"My grandmother constantly prayed and told me about her belief in God," says Sharron. Her grandmother made a point of telling Sharron Bible stories that opened her eyes to Jesus and motivated her to think about eternity. Though the topic of Christianity was taboo within the family, her grandmother's faithful prayers and courageous storytelling planted a seed in Sharron's heart.
As Sharron got older, she fell prey to the ways of the world. She praised the present, living for nothing more than the moment. Still, in quiet times, her grandmother's stories came back to her. "I tried to forget about them, but they would reappear like some voice calling me to think, to seek an answer, a solution to the unrest in my soul concerning eternity," she remarks.
In adulthood, Sharron's restless soul cried out for the Jesus of her youth. She relates, "One day a friend of mine told me about the relief of her soul after reading the Gospels and calling on Jesus Christ to be her God and Savior." Her grandmother's stories came flooding back, and Sharron asked her friend for a New Testament.
Sharron began reading the Gospels and attending Christian gatherings. "I understood that Jesus is the answer to my questions ... that Jesus was in fact calling me to get close to Him, and I was constantly running," she submits.
Through Bible study and fellowship with believers, Sharron has come to a point where she can declare, "The future doesn't scare me anymore. The loneliness and hopelessness are gone. In Jesus, I am assured that I am God's child and that life is more than the here and now."
Now, Sharron's life is a testimony to friends and neighbors who are not believers. As in the parable of the mustard seed, the tiny seed of her grandmother's quiet, faithful prayers has taken root and grown, bearing fruit for the cause of Christ.