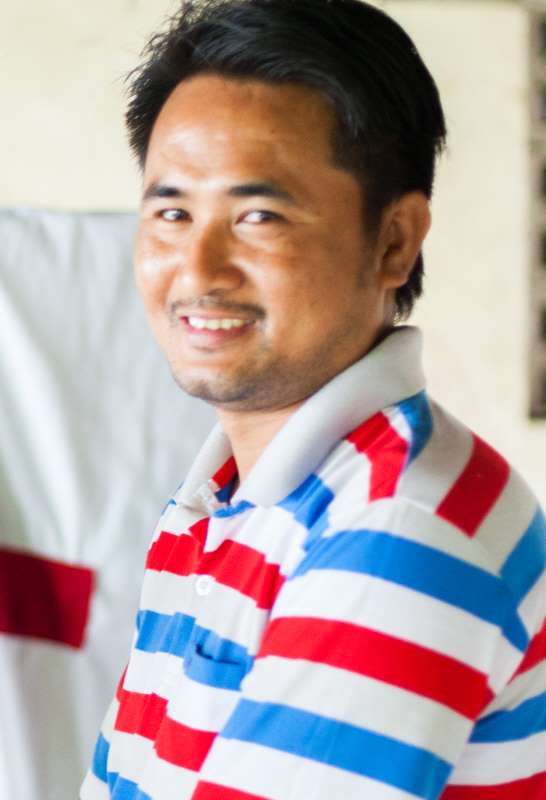 Myint Nyan in Myanmar was brought up in a Buddhist family and taught to practice the religious teachings from childhood. At the same time, he saw how God did miracles for his neighbors, who were Christians. One day, this Christian family ran out of food. They prayed all morning. In the afternoon, as the mother walked to church, she found some money along the road and was able to buy rice and curry. The family saw this as the Lord's answer to their prayers, but, from his Buddhist perspective, Myint Nyan believed that it was the result of good Karma from good deeds.
When he turned 17, Myint Nyan entered the monastery and was ordained as a novice monk. He stayed there for three years, obeying the rules, watching, and studying many religious books. "But all this labor produced no benefit to my soul," Myint Nyan shares. He continued to feel the heavy burden of his sins and could not find any satisfaction. Finally, Myint Nyan left the monastery and got married.
"I had Christian friends who were helpful and cared for us," Myint Nyan tells. "I attended their small groups and studied the Word of God. But I said in my mind, 'I am a Burmese; I must be a Buddhist forever.'" The Lord spoke to Myint Nyan through His Word and showed His love and goodness in many ways. "Knowingly, I resisted His love and chose to live a worldly life, drinking alcohol and gambling every day," Myint Nyan admits.
But finally God's unconditional love broke through. Last October, Myint Nyan started noticing a health issue that persisted for the next three months. "I didn't go to a doctor for a check-up, lest he might discover that I have an incurable disease," Myint Nyan confesses. One day, he met with Lwin Zaw, the small group leader, and talked about his health concern. Lwin Zaw told him that God is alive, real, and can heal today. He quoted Psalm 103:3, "who forgives all your sins and heals all your diseases," and 1Peter 2:24, "'He himself bore our sins' in his body on the cross, so that we might die to sins and live for righteousness; 'by his wounds you have been healed.'"
"That moment, I decided to trust Jesus alone," Myint Nyan says. He asked Lwin Zaw to pray for him. Lwin Zaw laid his hands on Myint Nyan and prayed for healing. "In the evening, I read the Bible and prayed, started confessing all my previous sins and mistakes I had committed. I cried for hours that night and repented for all my sinful ways up until that time," Myint Nyan recalls. The next day, he noticed immediately that his condition was gone. He realized that the Lord had miraculously healed him.
Shortly afterward, Myint Nyan was baptized. "Today the Bible is my food and I cannot live without it," he states. "I saw miracles after miracles, back-to-back in my life. My Jesus handled everything in my life in His own style."