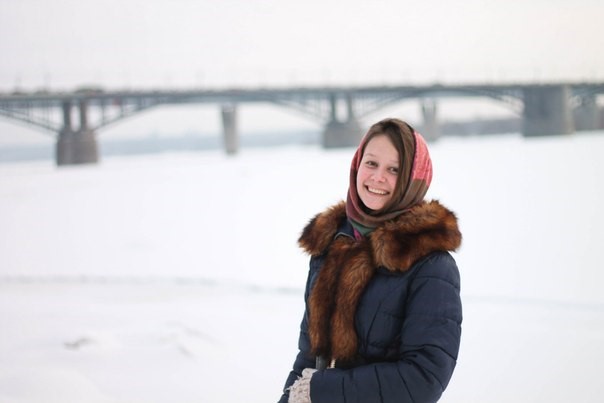 "Blessed are you when people insult you, persecute you and falsely say all kinds of evil against you because of me. Rejoice and be glad, because great is your reward in heaven ..." Matthew 5:11-12 (NIV)
Yasemin, a 15-year-old in Siberia, Russia, did not know why she would need God, but when friends invited her, she attended the local Christian youth club. She liked it! They played interesting games, sang Christian songs and studied a book that was foreign to her – the Bible. Yasemin recalls, "This book fascinated me! From this book, I learned about God. I learned that He created men and this world. I learned about sin and God's love for mankind."
After a while, Yasemin began attending worship services on Sundays. Yasemin shares, "One time, I read Acts 3:19: 'Now repent of your sins and turn to God, so that your sins may be wiped away.' These words would not leave my head. During a conversation with my mentor, I understood the meaning of these words. God has touched my heart, and I asked God for forgiveness of my sins. ... I felt joy because I fulfilled God's call!"
Yasemin was baptized during the summer of 2015. After her conversion, she felt a strong desire to share Christ with her friends, but this was not easy. Yasemin attends a boarding school. She notes, "It is hard to withstand all challenges and attempt to shine in the darkness. Everybody in my school knows that I am a believer and attend church. The girls are constantly asking: 'Why don't you do this?' 'Why is this not allowed?' 'Why do you need to read the Bible?'"
Yasemin decided to offer to study the Bible together. Only one girl agreed. After a few lessons, she expressed interest in visiting church. "She listened attentively and even sang hymns with us. She liked it and said she would continue to attend," Yasemin relates.
The next day, after school, Yasemin was approached by the school counselor, who, like most Russians, perceives evangelical Christianity to be a cult. She informed Yasemin that they were a "regular school, regular people" and said, "If you want to call someone into your sect, go out into the street. I am receiving complaints from parents telling me that you are luring their children into the sect. If you ask one more child to go with you, I will take you to the principal's office."
The counselor threatened to expel Yasemin from the school and took her Bible away. Even so, Yasemin responds, "But I haven't lost heart and am not frightened. God gives me boldness and desire to continue to talk about Him."
Later, Yasemin found out that it was the parents of the girl who went to church with her who had complained. The parents forbade her friend from attending church. For a while, they continued studying the Bible, but because of her parents' attitude towards God, the girl eventually stopped talking with Yasemin about God and stopped reading the Bible.
"What is there left for me to do? I can only pray for her, her parents and my friends and show Christ to them by my life and fellowship with them," Yasemin submits. "Now I am praying and am waiting [for] when the Lord will open new opportunities to witness. I pray for my friends to become Christians as I did. Brothers and sisters, please pray with me!"