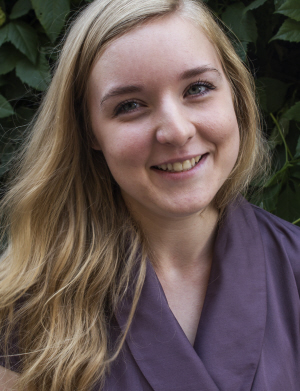 Many adolescents wonder about life – who will they be, what will they do, and where will they end up? Larisa in Russia was no different. She wanted life figured out for her; however, God tends to light one footstep at a time.
Larisa was troubled by her situation. She looked at her friends and the choices they were making and was downright scared. Shallow and empty lives surrounded her, and she knew she needed to find a different path.
Unbeknownst to Larisa, her parents were praying daily that she would take a step closer to God. After thinking about it for quite some time, Larisa made her own decision to visit church. She had barely entered the worship hall when a deacon directed her toward a table full of books.
In her heart, Larisa knew she had made the right step. She felt that God was telling her it was time for her to study the Scriptures. In that moment, she became a woman of God. She left the worship hall with two books that would help her study the Bible.
When she arrived home, she greeted her father by asking for forgiveness, and the two were able to talk about God. Larisa's mother came home and, realizing what had occurred, burst into tears of joy.
As Larisa learns more about the Bible, her passion for reaching others has grown. "A conscious repentance is a real miracle," Larisa notes. "I became free. Free to talk about my God. I have learned that love is not taking, but giving. I want to change my world around me."
Larisa is starting a Bible study group for students, with the help of her church and her family. Larisa says, "I am convinced that if these books had such an influence on me, they will also be able to help my classmates escape the grip of this sinful world."
God lights one step at a time, and Larisa continues to follow His path.