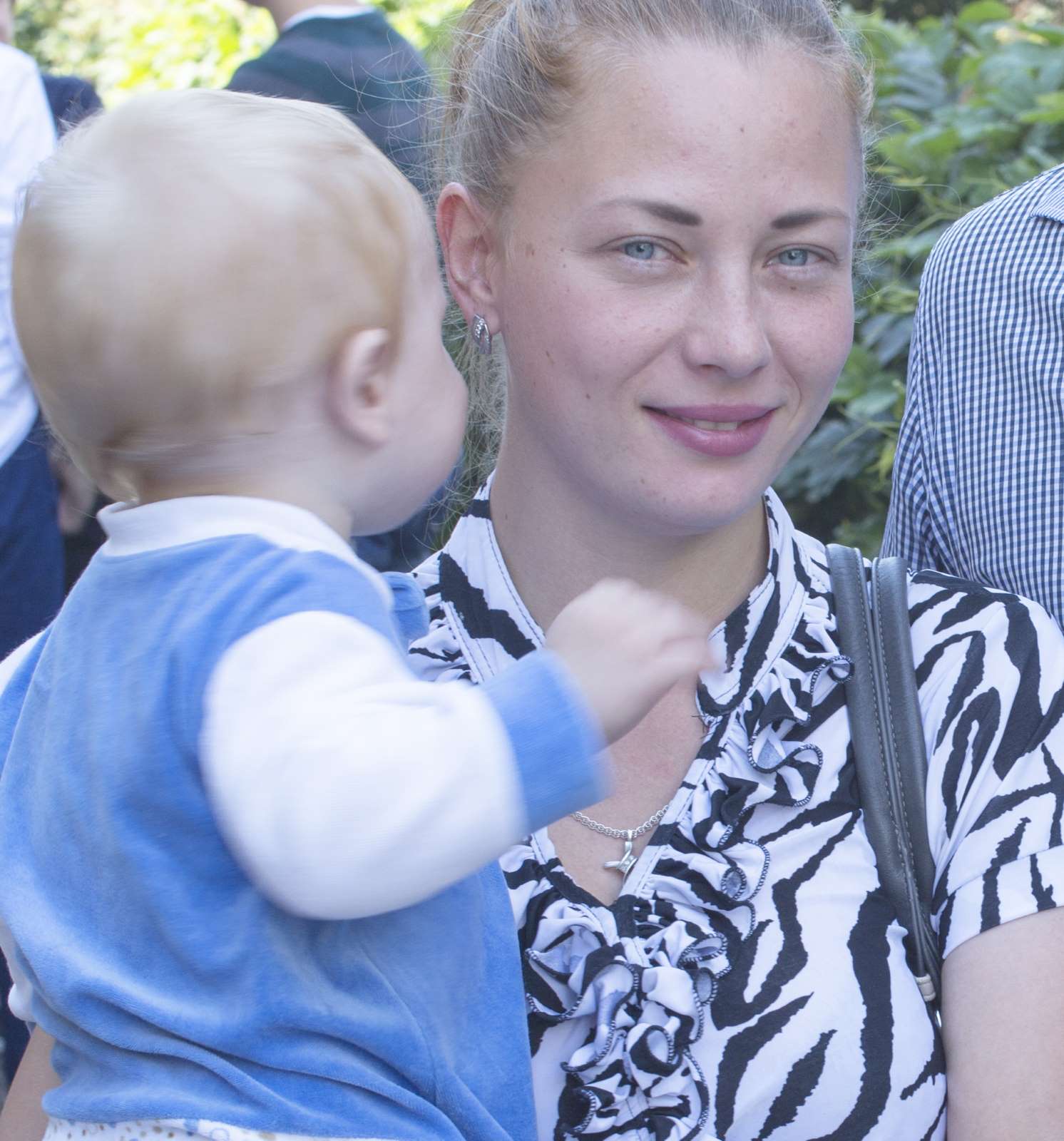 Angelina was only 31 years old, yet her life had already been filled with bitterness. She was born during the tumultuous, restructuring years of Perestroika in Russia. "There were many shortages in our family. I thought, when I grow up I will have my family, children and all will be good, not like it was with my parents," Angelina shares. "I finished school, went to work, met a man who I thought loved me very much, married him."
But real life was nothing like the fairytale version Angelina had dreamed for herself. Her husband started to drink and beat her. The relationship with her in-laws was full of problems. "The birth of our first son didn't bring any happiness into our family," Angelina tells. "The main thing that oppressed me was the lack of understanding by anybody and loneliness. I shed many tears. I was always looking for a better life, but didn't know where to find it until I met believers."
After the first meeting, Angelina was filled with questions, but one thing that struck her was that the believers were different. "They have a different worldview. They are certain and at peace," she observes. They gave Angelina a Bible study booklet. "Such a small booklet, but it turned my life upside-down. It whetted my appetite; I wanted more," she remarks.
That's what brought Angelina to church. "I didn't seem to have time, but I still started to attend a Bible study group. The first Bible they gave me as a gift. A new life opened up! Again there were tears, but tears of joy. Here I found real life, life with God," Angelina proclaims.
Angelina faced opposition from family members over her newfound faith. "The pressure was severe. I was not allowed to visit church. There were many fights and accusations, like I was trapped by a cult," Angelina says, "but the Word of God and prayers helped. Brothers and sisters in church also prayed for me." Slowly, she gained the strength and confidence to continue. Angelina completed the Scripture studies program, got to know God better, and was baptized.
"Wonderful changes came into my family," Angelina declares. "A second child was born, but more importantly my husband changed, and I became different. I realized that quarrels and fights are not what life consists of. I discovered what true love is all about. And even though I am still not accepted by relatives properly, I am happy that there are changes in my family. My husband is not only permitting me to attend church, but he
himself started to come with me. And this is truly a miracle!"
Gradually, Angelina built up the courage to begin witnessing to others. She notes, "My friends give me their looks of disapproval and consider me crazy, but I still distribute booklets and talk about God." Additionally, Angelina opens her home and uses the children's Bible to teach both her own children and others about God. She believes that the parents can also be reached in this way. "This is my goal I live for today," Angelina concludes.