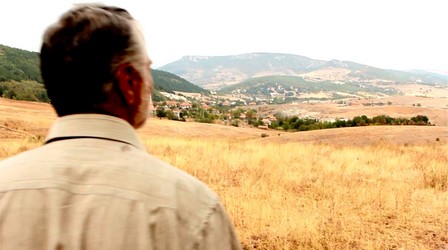 A long-forgotten village in Bulgaria was once a predominantly Christian area. Having experienced a revival period in the 1990s, the village was believed to be a healthy Christian community. Yet, when church planters visited, they were shocked to find a town of people following Islam.
In fact, the entire village considered themselves to be Muslim – except for one family. Matthew's father had accepted Christ, and Matthew grew up in a home that hosted Bible studies and revolved around church activities. But with the passing of his father and the immigration of many of the town's inhabitants, Christianity not only left Matthew's home, it left his entire village.
As the lone man of God, Matthew was left bewildered. He began attending the local mosque in his quest to rediscover the God of his youth. Matthew was fortunate to find a woman who also believed in Jesus Christ. They were married, and the relationship proved to be the start of a process of exploration and internal change in Matthew.
Matthew found himself relating to the person of Jesus Christ more than to anything he was taught through the Islamic faith. He even began to cry out to Jesus during prayers at the mosque.
For many years Matthew and his wife secretly prayed to Jesus. Afraid to be the only Christians in a community of Muslims, they remained quiet about their beliefs and studied the Bible together.
Not long before the church planters arrived, Matthew had found the courage to publicly announce that he would no longer be attending the mosque. The church planter was able to connect with Matthew and his family.
Since that time, Matthew and his wife have been attending church-planting seminars and Bible studies. Thanks to Matthew's steadfast faith and perseverance, his village may well be the site of a new Christian church, and Lord willing, the center of a new revival in the area.