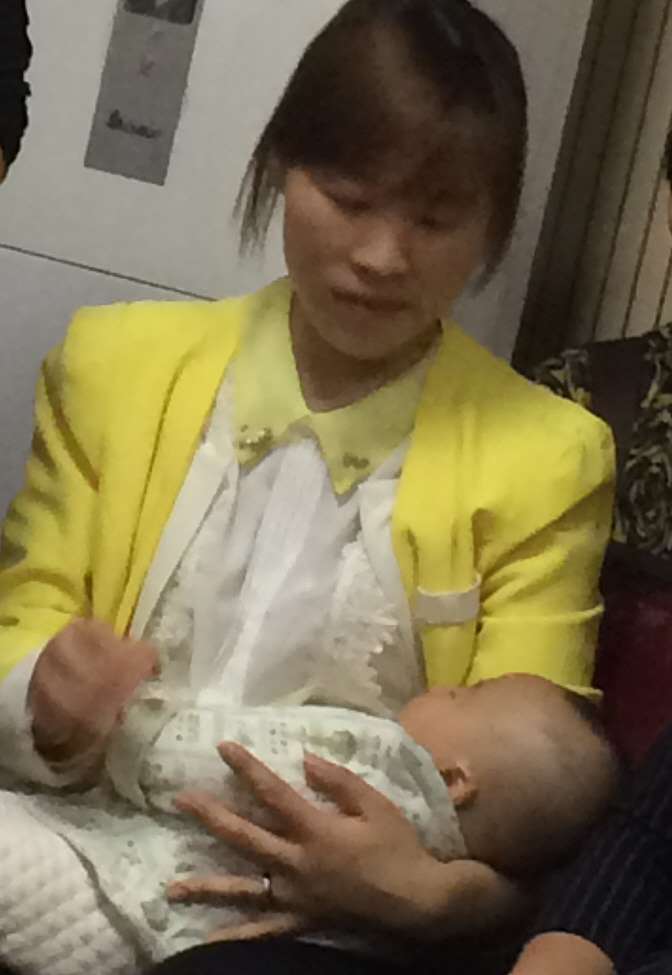 Linda from China was 29 years old when she gave birth to her daughter. The little one's arrival brought complete joy to the household. Family was on hand to celebrate and care for both mother and child.
For a few short weeks, Linda's life was blissful. But, her happy home quickly turned chaotic. Her precious baby girl began crying often, day and night. Linda soon found herself exhausted and heartbroken for her daughter.
More than once, Linda and her husband brought their baby to the hospital, only to be sent home when the doctors deemed her completely healthy. At her wits' end, Linda prayed to the many idols in her home. When this yielded no results, she went to the hospital again. And, again, the doctors could find nothing wrong with Linda's daughter.
While Linda was speaking with the doctor, the baby slept peacefully in her arms. This prompted her doctor to suggest that perhaps something in the home was causing the baby distress.
Baffled, Linda and her husband did the only thing they could – they went to stay with Linda's parents. In the new environment, their baby girl resumed her happy, relaxed demeanor. It was the first night in weeks that Linda slept.
Hearing of Linda's struggles, a cousin called to offer love, support, and something new and wonderful – the Gospel. During the phone call with her cousin, Linda's heart began to change. As truth was spoken to her wounded spirit, she felt a hunger to know Jesus. Within the span of a single phone call, Linda had renounced her old religion, repented of her sins, and accepted the salvation of Jesus.
That same day, Linda and her mother-in-law removed all of the idols from her house. The family moved back in and began a new life and new journey of faith. Not once since Linda and her family removed the idols has her daughter suffered from the bouts of crying. Linda's little girl serves as a testament to the entire family that her faith is anchored in a God of grace and tremendous love.