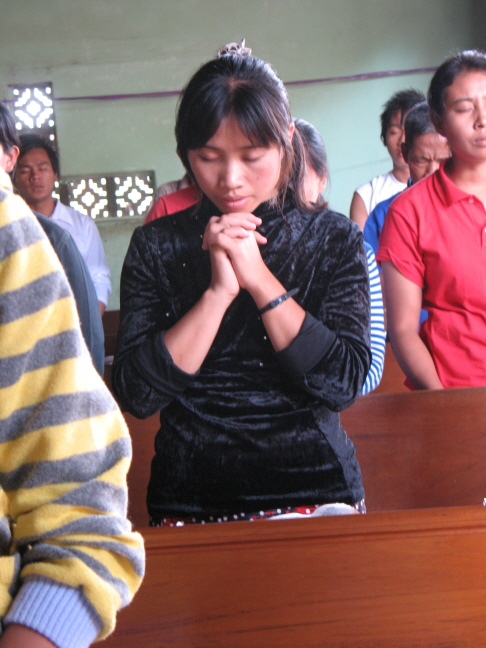 I had so much hurt in my past it seemed there was no hope for me. Thankfully, God had an amazing plan for me.
Raised in a broken home, my mother remarried when I was very young. I was only seven when my stepfather began sexually abusing me.
My days were filled with fear and anxiety. Besides that, I was filled with guilt and confusion about that experience with him. I knew what was happening was wrong and I hated it, but he threatened to kill me if I told to my mom. Then not long after, there was some hope. Desperate for help, I told my friend, who told her father. My stepfather was chastised and threatened with jail.
But it didn't end there. The abuse simply changed and took on a different form. Now he would leer at me and say inappropriate things. Though the sexual abuse had stopped, the effects continued. But I was filled with so much anger that I fell into a deep depression and tried to take my own life. Despite my belief in Jesus, I was hurt in a deep way and couldn't find a way out.
God at work
Later that year I fell in love and married at the age of 17. I eventually shared the truth about the abuse in my past with my husband. I found myself taking all the rage in my heart out on him. I screamed and threw things. My anger frightened me, but I didn't know how to stop.
In spite of my anger, my husband did love me. Little by little, he continued to try and explain God's truth that God sent his Son Jesus, to die for me, for my sins.
My anger toward God raged within me. As far as I was concerned, I didn't need God or anyone else in my life. I had resisted God because I saw him through eyes clouded by abuse and anger.
I attended church but tried to block out God's Word. It made its way into my heart and mind. I remember the pastor saying, 'The Lord is standing at the door knocking. Will you let him in?' God had his arms open for me, but I continued to push him away.
Once again I fell into a deep depression because I had experienced miscarriages, and I thought that life wasn't worth living. I was so desperate and miserable and felt as if I had nowhere to turn, so I cried out to God: 'I can't bear this burden; I need you to help me!'
This was my first step toward accepting Christ. Little by little, the Holy Spirit revealed the truth to me of God's love. He sent his Son, Jesus, to die for me. Through Christ's finished work He forgives my sins. I knew him to be a loving God and I wanted him so much, but I was still scared.
Healing from the past
Last April, we were invited to a summer Bible class. While I was there, all my resistance broke down. I prayed, 'Jesus come into my heart and be my Savior.'
My anger didn't immediately go away when I accepted Christ. But He showed me through His Word how to seek and pursue peace one day at a time.
I went to God in prayer and confessed before him how the anger was hurting my marriage. Not only did He forgive me, but He began to change me. Today my spiritual life has grown tremendously.
We regularly attend Bible study and we are involved in a church. This is an exciting time for me as I see how God has continued to work in and through me. God even gave a special grace to forgive my stepfather for all the past hurts. Without God's help I couldn't have made it.
I know that through all my pain, He was always by my side. I no longer hide my childhood abuse when I tell my testimony to young people. Now I feel that my life has true meaning. He really is the God of second chances.
*Due to the sensitivity of this narrative, the photo is not the actual identity of the author.