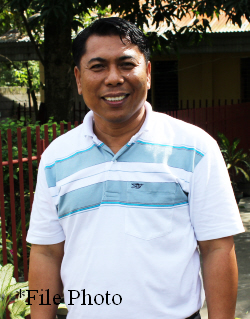 It had all the ingredients of a happy day: wedding preparations, family and friends helping to celebrate. But once again, old ways of retaliation took over in the Filipino village.
"My first son was about to marry – but the day before, while they decorated for the ceremony, a man from an opposing tribe attacked my nephew. They struck him in the head, knocking him unconscious," shares a pastor from the Kalinga Province village.
Immediately, the men of the tribe gathered round the fallen man, each villager, reaching for a carried knife, quick to revenge their friend and relative.
"Please!" cried the pastor. "Do not do this, the wedding is tomorrow, we must act differently, despite the anger we feel."
The young man was in the hospital for two weeks, while his head injury healed. The tension within the neighboring tribes mounted as time wore on. The danger of one tribe attacking the other became so great, that all local schools were closed temporarily.
"But our volunteer Bible teachers continued to go around and talk to the students and parents about the realities of revenge. They always talked about forgiveness," shares the pastor.
Weary of the conflict and eager to help work it out in a healthier way, many students decided to return to school. Many parents warned them about the imminent dangers of being around the village, but something was different.
Most of the students in the schools in this Filipino village had been hearing about Jesus Christ through their Bible classes. They were ready to put their faith to practice. A strong desire to work out this problem different than their ancestor started to emerge.
"The students told me they would not seek revenge like their families, because the volunteer teachers had been teaching them about forgiveness. Thanks to the students' stand, the community leaders were able to renew the broken trust and peace that occurred before the wedding that day."
To everyone's astonishment, an agreement was reached: the man who attacked the pastors nephew agreed to pay for all of the medical expenses incurred.
"How much I thank God for the courage of the volunteers who teach these children about Christ and who didn't stop reaching out to the families, even during this difficult time! God brought about true healing, and that is a true miracle."