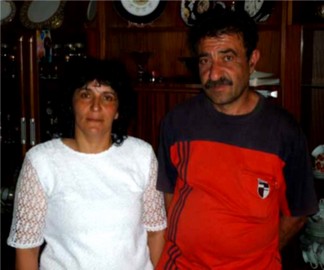 Artur was a desperate man in a desperate situation. One day couldn't pass without drinking alcohol, and it was wrecking his life.
Coming off of a failed marriage and a severed relationship with his children, Artur fell in love with Tamara. She returned his love, they married, and had a son together named Robert.
Things seemed better for Artur, but he soon found himself in a terrible battle with alcoholism. He was angry, out of control, and sometimes even beat Tamara. She thought about divorce but couldn't bear the thought of Robert without his father.
Artur's relatives decided to take him from the village to Yerevan, the capital, for rehabilitation. He soon escaped, and began drinking every day. His situation was hopeless and outlook was bleak.
One of his relatives told David, a church planter, about Artur. David asked for God's intervention on Artur's life and requested to meet with him personally. They did meet, and step-by-step David told Artur about Jesus Christ. As Artur stayed in the city, David visited him and shared the Word.
One day, Artur asked David to pray for him. He wanted to change his life and keep his family. That night, Artur accepted Christ into his heart.
He stopped drinking completely, and called Tamara to ask for forgiveness. When she heard his words of love and reconciliation, she was in shock. He told her that Jesus changed his life, and he soon returned to the village in rural Armenia.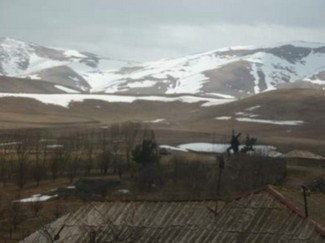 Tamara and little Robert were amazed to see the change. To see this new Artur, who was so full of love, caused Tamara to accept Christ in her heart. Even Robert saw the changes and asked his father to always stay with Jesus.
David visited the family in the village, and Artur invited neighbors to meet him too. As a result, a Bible study was formed. The neighbors too could see the incredible transformation of Artur, and wanted to learn more about Jesus. Tamara has also started a women's Bible study.
Tamara informed her sister of the enormous changes in their home, and she didn't believe her. She came to visit them and observed Artur. They testified to her about Jesus, and she soon came to Christ!
Now, several people are following Christ and studying the Word in this village. A man is changed. A marriage restored. A village is being reached for Christ!