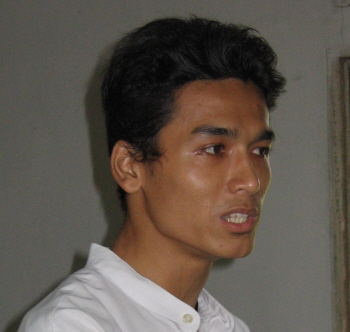 As a child, I never planned on being someone who clashed with the government, got arrested, or spent time in court. But as I was growing up, I began to notice and feel great compassion for the starving, poor and less fortunate people that seemed to be all around me. I was disturbed by how the marginalized people in my country were abused.
I felt helpless and wanted to do something. So I joined a human rights organization where I met others who thought like me and actively campaigned for the rights of others. Our work distributing information and arranging peaceful protests and marches have gotten me into trouble with the government on more than one occasion.
I began to channel all of my energies into supporting these human rights activities. And while I believed in them, I gradually began to realize I could not change the world. The big problems loomed and only seemed to get worse. I felt powerless.