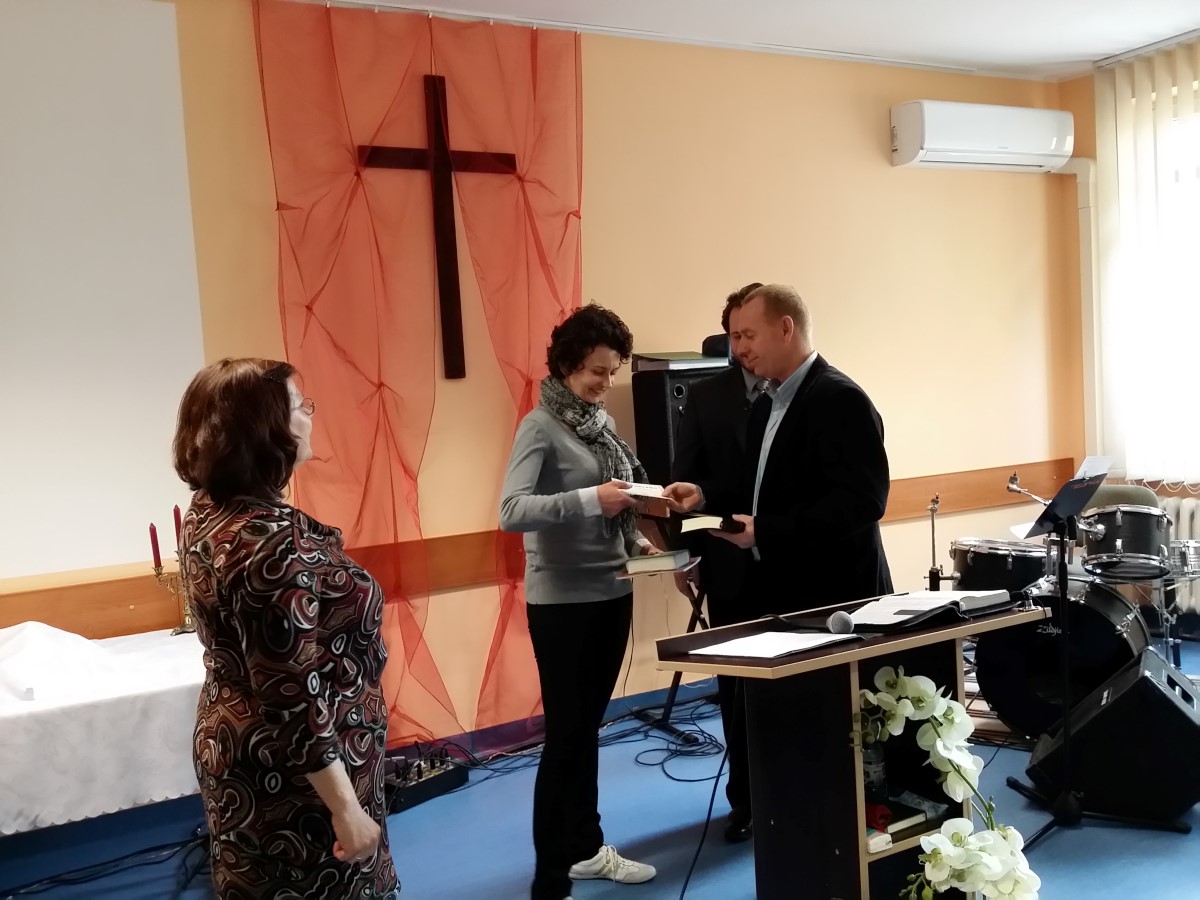 Every time someone new is saved, it is emotional for us. It is the greatest miracle when a person is born into a new life. It is even more joyful when it happens because the Gospel is preached not by the gifted evangelists or missionaries, but by "casual" church members who are always are on a mission. This was the story with Natalia, who gave her life to the Lord after being discipled by a member of our Church.
Natalia's Story:
I am a single mother raising two children and I also take care of my aunt who lives with us. I used to live in constant fear of not having enough money to pay for our rent and other things we needed. For quite awhile I desired to know the Lord, and it so happened that a woman named Asia appeared in my life and invited me to walk through the Gospel of John with her. I was so glad, as it was exactly what I was looking for!
Using Bible study material, we talked through questions about the Gospel of John. It was also a very good tool that allowed me to independently explore and learn on my own. The material helped me to better understand the Gospel and brought my attention to the details of the life of Jesus. With this new influence of the Word, my attitude towards everything in life changed. I stopped worrying about the future and the things that could happen. Jesus took my fears away. I gave myself to God and have completely entrusted my family to Him.
Two passages of Scripture have spoken to me in a special way: Job 1:21 And he said, "Naked I came from my mother's womb, and naked shall I return. The Lord gave, and the Lord has taken away; blessed be the name of the Lord." This passaged showed me what real humility is. It also has special meaning to me because my own little daughter has died. It was because of my daighter that I first wanted to look for God, with all of my heart!