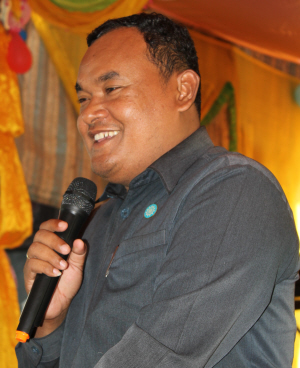 Reach A Village founder, Bob Craft invites you to help support the vision and ministry of the National Christian Churches Network (NCCN-CC), that was headed by Pastor Uong Vibol (at left) until his recent passing. The Lord gave them an extraordinary vision: reaching every single village in Cambodia with the Gospel! With God's help, it is possible that a church could be started in all of the approximately 8,000 unreached villages and communities within 5 years!
Vibol was there with his people through the war, pain and unthinkable suffering of witnessing 3 million Cambodians killed by genocide. He saw how they continue to live without hope, clinging to false gods and idols because they have never heard of the one true God. And it drove his vision to reach every single unreached village in Cambodia with the message of hope, the Gospel of Jesus.
Over the past 10 years, there has been unprecedented growth. The plan is to reach 4-5 villages per day. Hundreds of local Cambodian Christians are united in this vision and are willing to take the hope of Jesus to villages still scarred by the atrocities committed decades ago.
The Cambodia ministry team is committed to carrying on this vision to its completion. Hundreds of local Cambodian Christians are willing to take the hope and healing of Jesus to villages that still have not heard.
Thank you for standing with them through your prayers and memorial gift to help provide training, Scriptures and Bible study materials. Pastor Vibol said, "I believe there's power in working together. If we work together, we can accomplish our mission."
To learn more about the NCCN Cambodia, click here. To read more testimonies from Cambodia, click here. To watch the ministry in action, click here. Would you like to learn more about the recent gathering of Christians with Prime Minister Hun Sen? Click here.
Online Donation