For over a decade I had heard my father, Robert Craft, talk about the church-planting teams he would visit while in Myanmar. He showed me pictures and videos of them and the villages they were entering for the first time to start Christian churches where there had never been any before.
What remained in my memory were the stories of shocking persecution – in the form of property damage, verbal threats and physical attacks – which was met with equally matched responses of perseverance by these national workers. These champions of the faith seemed superhuman and unreal. I never anticipated or expected to meet them and simply prayed for them and for faith like them.
After hearing a strong call from God to help my father in the ministry, I left my job, started seminary, and began learning more about the Reach A Village ministry model. Getting to meet many of these church-planting leaders during trips to Myanmar and to hear firsthand new stories of their adventures in faith in areas where there are no believers in Jesus has been an incredible experience that gives me great hope for the nation. During the past year alone, 331 new churches were started!
Recently, I was overjoyed when Michael, the national leader, invited both my father and me to attend a meeting with 72 of the most fruitful church planters over the past decade. Michael wanted to honor my father and give him a chance to see and hear one last time firsthand the things God is doing in Myanmar, while also encouraging some new church-planting teams by hearing stories of more experienced church planters.
Michael gave us a couple hours in the morning to encourage them with Scripture. This was the first time that I co-taught with my father through Scripture, drawing out leadership and church-planting principles. It was a special time for me, and one that will not happen often since I am now the Southeast Asia director and Dad is focusing his efforts on responsibilities as president of Reach A Village. Looking out on those national church-planting leaders and praising, praying and learning from them was an absolute honor.
Everyone left the three days of training feeling encouraged and united in Christ. I left hearing their great desire for more Bibles, so that every new believer can have one. Please pray and support the incredible work in Myanmar because the doors are wide open now!
By Ellis Craft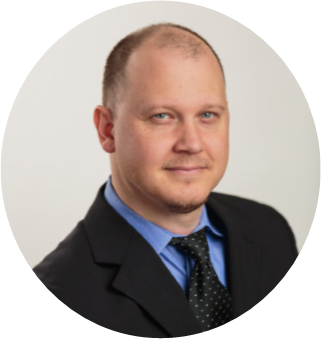 Ellis Craft grew up in Thailand and the Philippines, where his parents were missionaries. He now serves Reach A Village as International Ministry Director for Southeast Asia, interacting with our ministry partners overseas. Ellis did master's degree work in Community Development at North Park University and in Ministry Leadership at Moody Theological Seminary.