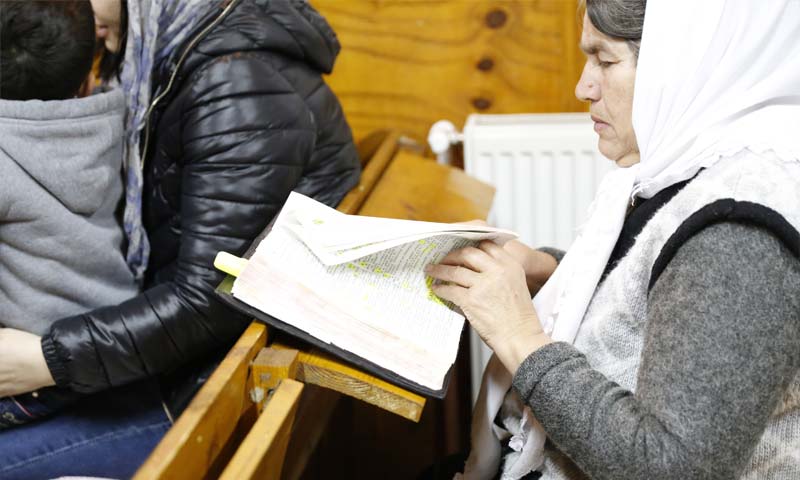 New believers need to grow and mature in their faith. They must be immersed in God's Word and discipled through Bible study. Every believer needs their own Bible in a language they understand. That is how they engage in a personal relationship with Jesus Christ and share their faith with others.
Bible Study Ministry is a key way that we partner with local churches to help them disciple believers, extend their outreach and start new churches. We provide local leaders with access to training, Scriptures and materials, helping them to establish Bible studies. These faithful workers hold meetings regularly to teach people about Jesus and God's Word.
Many local churches desire to reach more people with the Gospel and start new churches, but they often lack Scripture resources as well as the training to effectively share the Good News. In the areas where we work, Scriptures are expensive and aren't readily available to local churches.
The Lord gave our founder and president, Bob Craft, the opportunity to be part of a workgroup of global mission leaders to develop what came to be called the "Discovery Bible Study" (DBS) method. This particular Bible study method is being used in current "Disciple Making Movements" (DMM) around the world. Well-known organizations like Cru, Youth With A Mission and many others have begun using this method of Bible study in their programs. Learn more here.
We help print and provide Bibles that are given to those who complete the Bible study lesson series. All materials are in the language of the people and are culturally relevant.
As new churches are established, they also receive the training, Scriptures and study materials. And the cycle of outreach and discipleship continues!