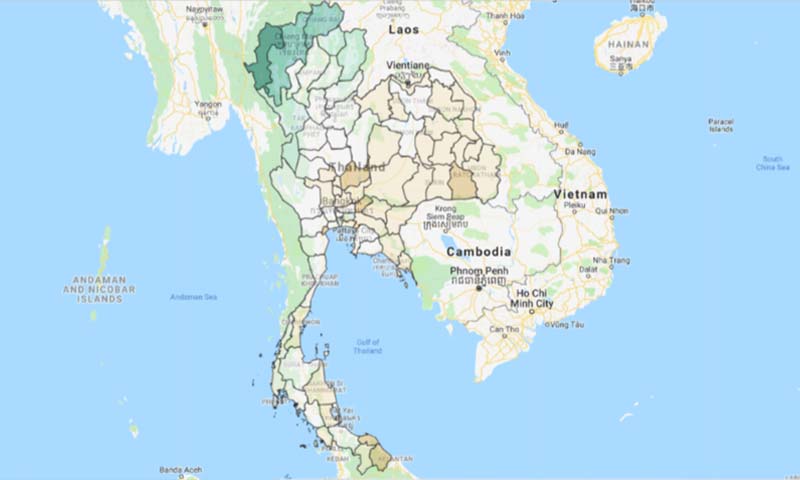 God is using technology to reach the unreached people in our world with the Gospel. A team led by Dwight Martin has developed a new way to fulfill the Great Commission by mapping churches and tracking ministry progress in every nation. This tool provides strategic help to reach villages.
Harvest Mapping and Research software compiles comprehensive nationwide data into a database that maps existing churches and identifies areas that do not yet have a church. Reach A Village is accessing this system to work more efficiently, effectively and strategically.
By directing local believers to areas identified as unreached, the Harvest database enables them to work toward their goal of saturating their country with evangelical churches. It also helps them determine their progress by tracking the number of churches started and the annual growth of the Church nationwide.
Five Southeast Asian countries are already using the Harvest system and experiencing great impact in their ministry to reach the unreached.
Reach A Village's ministry partner in Thailand, the Free in Jesus Christ Church Association, has started over 465 churches since 2016.
View the Harvest database for Thailand
In Cambodia, Reach A Village is working with church leaders who have formulated a national plan to reach every unreached village in their country with the Gospel. Their goal is to accomplish this within three to five years, using the Harvest database as a tool.
Reach A Village is grateful for the Harvest system as an important tool to help believers fulfill the Great Commission. The need for funding to expand the databases and include data from more countries is critical. Ministry leaders worldwide are waiting for guidance so they can take the Gospel to people in every unreached village.
A global database, shared by everyone working to complete the Great Commission, is our ultimate goal. Will you join us in making this vision a reality?