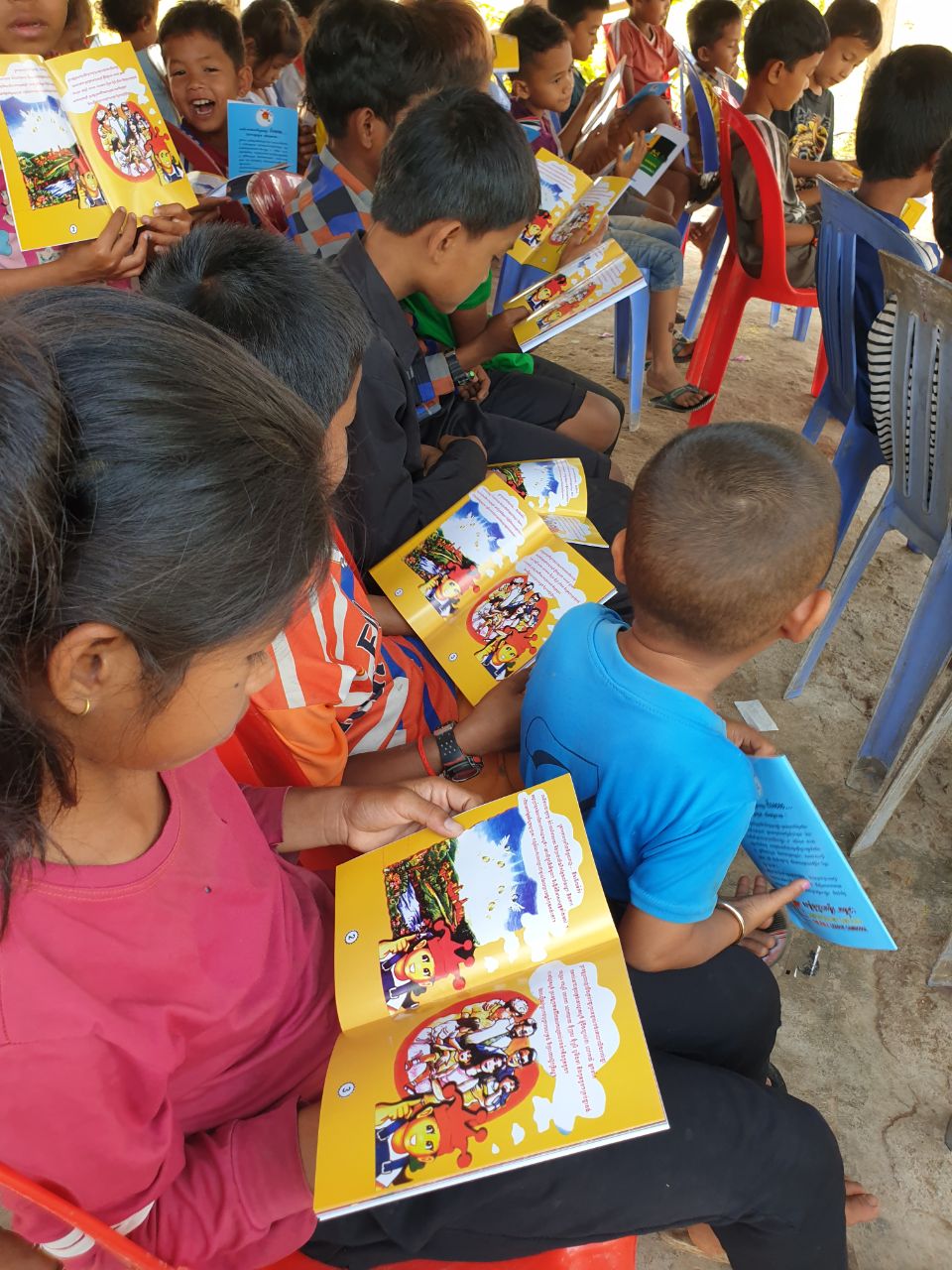 Children's ministry is an important part of Reach A Village's focus in Cambodia. When children hear the Gospel, they often share it with their families and others in their communities. As more people hear and believe, they begin to gather together for worship, prayer and Bible study.
In the church Pastor Nimith leads, 100 children and 70 youth regularly attend and join in worship with the adults! He is praising God for the transformation he sees in Cambodia's children. "Our children are a vital part of our church family," he says. "They need their own Scripture materials to use. Often, we don't have enough for them."
When local believers visit nearby villages, they invite even more people to experience the love of God through the truth of His Word. Think of the growing number of children who will also be hungry to learn. They will need Scripture materials to help make God's Word more accessible for them. At this time, we are struggling to keep up with the need for children's Scripture materials.
Our ministry partners will not give up. We will not give up. Will you join us in making sure God's Word is readily available for the children of Cambodia? This is a thriving ministry, but we need your help. Your gift of any amount will help provide 40,000 children's Scripture materials for them. The total amount needed for this project is $18,150.
Today's children are the adults and leaders of tomorrow in Cambodia. The more who know Jesus, the greater the influence of the Gospel will be. You can be part of equipping them now with what they need most: God's Word.
Blessings in Christ,
Robert Craft
Founder and President