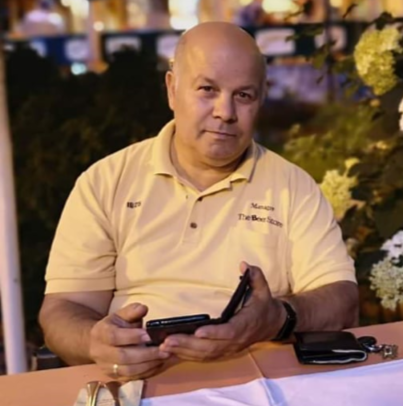 Reopen. Resume. Renew. We are hearing these words often as the world readjusts to the influence of the COVID-19 pandemic. Our ministry partners are ramping up their outreach, and our responsibility is to help provide what they need, such as financial resources, training, and materials, as we come alongside them in ministry.
Gancho is a well-respected teacher who leads Bible studies and house churches in Bulgaria. He had been studying God's Word with his friend, Zarko, for about a year before COVID-19.
"Zarko showed interest," Gancho says, "but because of his Muslim background, he felt reserved toward Christianity." One day, Zarko called to tell Gancho that he had coronavirus and was hospitalized. He asked Gancho to pray for him and his family because his children were also infected. "He had trouble speaking," Gancho recalls. "His voice sounded rough and restricted."
Just a few hours later, Zarko sent Gancho a text message, asking Gancho to lead him in a prayer of repentance. Gancho immediately called, and they prayed together.
The next morning, Zarko texted to say he stayed up all night praying and praising God. That afternoon, he was intubated and passed away the next day.
We thank God for partners like Gancho who face challenges and yet persevere. Our help in funding their work as spiritual leaders in their countries is more important than ever.
Due to COVID-19, one of our major donors was forced to reduce funding for our ministry overseas. We were expecting to work with smaller budgets for a period of time, but the needs are even greater than before this crisis.
Regardless of what's happening in our world, the need for Scriptures, training and study materials continues. That is the reality of our ministry. Prayerfully consider these needs and seek God's guidance in your giving to help ministry partners like Gancho who minister to people like Zarko.
Thank you for your partnership and for considering a special gift during this time of need.
Continuing God's Kingdom work,
Robert Craft
Founder and President