For Americans and those who celebrate with us, Thanksgiving week for most is really the start of a busy holiday season. This may be the first time that you are meeting together as a larger family unit due to the pandemic. No matter the circumstances, it is important for us to pause and reflect on all we are thankful for in our lives. I pray you will make the space and time to spend some quality moments with your loving heavenly Father.
Psalms 105:1 reminds us to "Give thanks to the Lord and proclaim his greatness. Let the whole world know what he has done." We are grateful to be part of a ministry that touches so many countries, and we are thankful that people like you support these Kingdom efforts. We rejoiced at the numbers of new believers, baptisms, Scriptures provided and the new house churches formed this year. The Great Commission (go and make disciples) is being accomplished because faithful servants are living out the Great Commandments (love your neighbor and love the Lord with all your heart, mind and strength).
Our ministry partners continue to reach the unreached, but that was not without a great cost to them. This year has been particularly hard because of continued lockdowns and greater risk from the delta variant. Despite taking precautions and social distancing, we also were counting the number of church planters and those in the house churches that became ill and many who died. Almost every country reported deaths from their teams, churches or their family members. Please take a moment and pray for the surviving family members and give thanks for the fallen who died in faithful service to our King.
Our partners remain committed to continue the work that God has called them to do. Their beautiful feet continue to bring good news to the villages and they are bearing fruit - fruit that will last. If you haven't checked out our 2021 Annual Report, I encourage you to take time to read it. There are so many things to be thankful for in it. May you have a blessed and wonderful Thanksgiving week.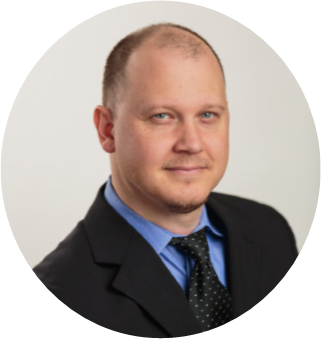 In His service,
Ellis Craft
Ellis Craft grew up in Thailand and the Philippines, where his parents were missionaries. He now serves Reach A Village as Vice President of International Ministry, interacting with our ministry partners overseas. Ellis did master's degree work in Community Development at North Park University and in Ministry Leadership at Moody Theological Seminary.