"I thank God, whom I serve … as night and day I constantly remember you in my prayers. Recalling your tears, I long to see you, so that I may be filled with joy. I have been reminded of your sincere faith …"
2 Timothy 1:3-5a
There are many things for which to be thankful, like our faith, family, life, health, peace, food and shelter. This Thanksgiving season, I want to encourage you to also take time and thank the Lord for people He has brought into your life.

When Paul wrote these words, he obviously felt that his life and ministry were nearing an end (2 Timothy 4:6). Perhaps that is one reason why he was so thankful for people like Timothy. While traveling with Paul on some of his missionary journeys, Timothy became a trusted friend and co-worker, and Paul entrusted the care of the new churches to him.

Paul thanked God for Timothy and constantly remembered him in prayer. He appreciated Timothy's tender heart for Jesus and his sincere expression of the faith. Paul was joyful whenever he saw Timothy. What a moving picture Paul paints of this special relationship!

We should all take time to thank God for the people of faith He has brought into our lives, to remember the relatives, friends, and even strangers, who brought us the story of Jesus, became part of our faith journey, or helped in the ministry God called us to do. Paul's letters are full of the names of people he met in places where he shared the Gospel.

I just learned of another village in Thailand, Nong Dayang, which received the Gospel of Jesus Christ for the very first time yesterday! A former resident and a team of Christian friends came from 45 miles away to bring the Gospel to them. The people of Nong Dayang will remember the names of these new friends who are committed to helping them grow in their newfound faith in Jesus!
We thank God as we remember you! Some of you helped start the ministry of Reach A Village, others encouraged us along the way, and many have stood beside us to prayerfully and financially help see villages reached with the Gospel. Thank you!
By Bob Craft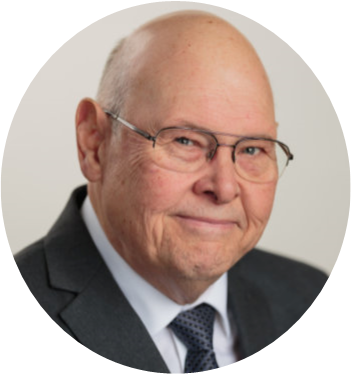 Bob Craft is founder and president of Reach A Village. His ministry background of over four decades includes service as a pastor, missionary, and evangelical missions leader. Bob believes that the most efficient and cost-effective way to finally fulfill the Great Commission is to train local Christians, equip them with Scripture materials, and mobilize them to reach unreached villages in their country with the Gospel.