Joy to the World! Are we still saying or singing this with confidence in the middle of a pandemic?

As James, speaking to fractured and frightened house churches, said: "Consider it pure joy, my brothers and sisters, whenever you face trials of many kinds …" (James 1:2). Our world is certainly facing trials that are testing our faith to its very core. I urge you to stand firm and hold on to your faith!

Hold on to our faith now, in the middle of the storm, because God is with us. I say this to all of you — our friends, donors and field partners. God is in control, and He is here with us.

O Come… O Come… E-mmaaaaan-u-el! That is the unspoken cry of so many in the villages right now. They are looking for hope and rescue from spiritual oppression, bondage and darkness.

People in unreached villages don't even know to call on the name of Jesus, until believers get there and share this Good News. Jesus is the hope of the world. He came down to earth, lowered Himself and lived among humanity. He modeled for us a perfect example of purity, peace and purpose.

Rejoice! Rejoice! Emmanuel shall come to these villages and rescue them. And God will work through our ministry partners for this to come to pass.

Silent Night. Many of us will have a quieter Christmas this year. Maybe you will not get to see certain loved ones. Maybe you will be alone.

Use this time to listen for God's voice. Search the Scriptures. Sit in silence. Seek His face. Fall in love with Jesus again.

This year, people will ask how you spent Christmas. Create some wonderful memories. Then gladly share them with those who ask about the pandemic Christmas of 2020.

O Come, All Ye Faithful! James goes on to say, "Let perseverance finish its work so that you may be mature and complete, not lacking anything" (James 1:4). At the end of our faith journey, we get to have eternity with Christ. Forever. Together.

I am grateful for the person who shared Jesus with me. I am so blessed to help mobilize thousands worldwide to share that same message of hope and bring joy to a world of unreached villages. How about you? How was the Good News shared with you? How are you sharing the Gospel with others?

May the joy of the Lord be your strength now and in 2021! All peace and blessings to each and every one of you this Christmas.
By Ellis Craft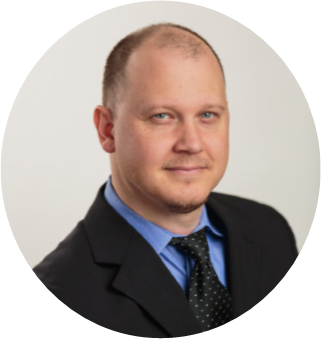 Ellis Craft grew up in Thailand and the Philippines, where his parents were missionaries. He now serves Reach A Village as International Ministry Director for Southeast Asia, interacting with our ministry partners overseas. Ellis did master's degree work in Community Development at North Park University and in Ministry Leadership at Moody Theological Seminary.