Over 94 percent of Thailand's population practices Buddhism, and it is an integral part of the Thai identity and culture. Each year, hundreds of thousands die believing they are hopelessly doomed to an endless cycle of karma and reincarnation.
Right now, a tremendous work of God is taking place in Central Thailand. Thousands of people who have never before had a chance to hear are learning about the salvation of Jesus. New believers are being added daily. This effort is being led by a grassroots movement of Thai believers through the Free in Jesus Christ Church Association (FJCCA).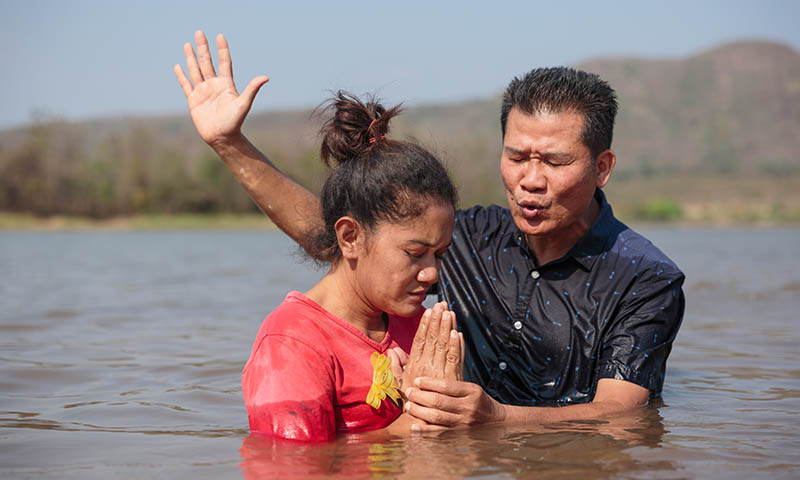 The FJCCA baptized 1,435 people on September 6, 2020. This is the single largest baptism ever in Thai Church history. People representing five provinces were part of the baptism, and most heard about Jesus for the first time over the past year through the FJCCA ministry. The baptisms were performed by 20 leaders, and all 1,435 people were baptized within two hours. In December 2016, the FJCCA had less than 20 churches, but now, it is over 770!
God is transforming Thailand. Will you help provide the Scriptures and training needed to help this movement to continue moving forward?
If you would like to learn more about this historic baptism, click here to view a recent Christianity Today article.
To learn about the growth of this movement and the role of research, click here.