They've done it again!
The Free in Jesus Christ Church Association (FJCCA) set a new record for the largest baptism in Thai church history. Reach A Village reports that 1,912 people were baptized on September 8, 2023, in a historic event in Phetchabun, located in Central Thailand. People came from five provinces to be a part of the baptism organized by the Free in Jesus Christ Church Association (FJCCA). The FJCCA is spearheading one of the most rapid and significant movements of people turning to Christ in the history of Thailand. Baptism participants come from more than 200 villages, and many heard about Jesus for the first time over the past year through the ministry of FJCCA teams. 60 FJCCA leaders assisted in the baptism, and all 1,912 people were baptized within two hours. This event broke previous records set in July 2022 (1,588 people) and September 2020 (1,435 people).

The baptism ceremony was a deeply spiritual and moving experience for both participants and onlookers alike. The picturesque setting provided a serene backdrop as individuals of all ages, backgrounds, and walks of life entered the waters of baptism, symbolizing their commitment to a life in Christ. Emotions ran high as so many new believers gathered to witness this momentous occasion and offer their support to those taking this important step in their faith journey.
The FJCCA had less than 20 churches in December 2016 when they began their village outreach strategy. FJCCA's ministry strategy changed from mass crusades to ministry teams visiting every village. They followed the simple command of Jesus in Mark 1:38 and saw an overwhelming response. The FJCCA is a Thai-led church planting movement and is not affiliated with any foreign denomination or mission agency. The FJCCA organizes ministry teams to go into unreached villages and start house church Bible studies. One goal of this outreach is to have baptized believers meet for Christian fellowship in every village. The FJCCA and Reach A Village desire to see every baptized believer have their own Bible for continued discipleship and personal study.
In this nation of 70 million people, the movement initially began in Phetchabun province. Once every village was reached there, the FJCCA leaders went into neighboring provinces. Recently, the FJCCA met an extraordinary goal to reach every one of the 852 villages in Phichit province, one of the least reached provinces in Thailand, with the Gospel. Now, Phichit province is one of the most reached provinces in all of Thailand. As of August 2023, there are 1,437 churches, and 18,548 people have accepted Jesus as their Lord and Savior.
As the Gospel is being shared in various villages, the FJCCA tracks all the church data with precise detail. They record the believers' names, locations, and discipleship levels using database technology. This helps ensure accountability, facilitates easier follow-up, and allows for monitoring progress in achieving regional and national goals.

Bob Craft is the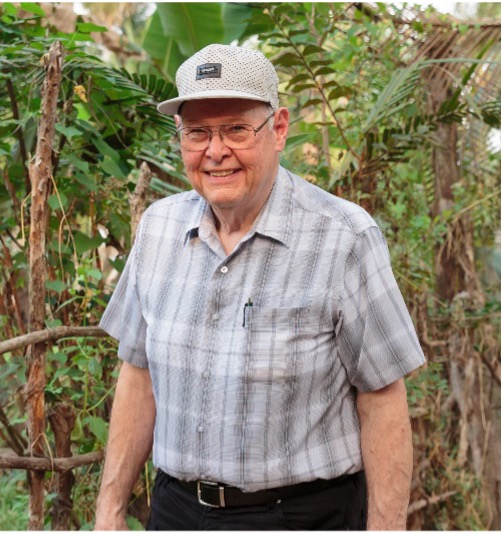 Founder and President of Reach A Village and began his international missions career in Thailand 40 years ago. The growth of the Church in Thailand is unprecedented. He notes, "There are still more than 75,000 unreached villages in Thailand and an estimated 1.7 million villages around the world that have not yet been reached with the Gospel. We believe that the most cost-effective and efficient way for us to help reach them is to provide local Christians with access to training, Bibles in the local language, and culturally appropriate study materials so that they can reach their countries for Christ. Together, we can help fulfill the Great Commission."
CHRISTIANITY TODAY'S FEATURE ARTICLE FROM 2019