Unlikely Choice – Cotton Fields and Construction Sites
"I was neither a prophet nor a prophet's son, but I was a shepherd, and I also took care of sycamore-fig trees" (Amos 7:14 NIV).
Fifty years in ministry for the Lord Jesus. I recently passed this milestone. God's call on my life has been remarkable from the very beginning.
My earliest childhood memories are of our 8' x 10' camper trailer, which was our actual home. We always parked somewhere near the construction sites where my father was working hard to keep us out of the cotton fields of Alabama. By the time I was in sixth grade, I was a bit of a problem child. At 180 pounds, I could have overpowered my mother. Church wasn't a part of those early days.
As just an average teenage boy, I was very much into girls, cars and sports. I had no rich heritage of ministers in my family. I did, however, have praying grandparents and a mother who tried her best to guide me in a right way.
At age 17, I first recognized my desperate need for a personal relationship with Jesus Christ. I certainly had no background that would have made me a candidate for ministry or nurture me into a Christian life of service.
Unusual Encounter – Forgiven to Follow
"'Come, follow me, and I will show you how to fish for people!' And they left their nets at once and followed him" (Mark 1:17–18 NLT2).
I have often asked people to guess where — what kind of place — I first encountered Jesus as my Savior. Some of their guesses were: "At church," "at home," "in jail," "at a crusade." To all, I answered, "No."
I was a first-string tackle on the high school football team. One day, I was out in my driveway, wearing my Budweiser T-shirt, washing my dad's pick-up truck. One of the cheerleaders dropped by to see me. Unfortunately, she was not looking for a date. She invited me to a youth meeting that night at an abandoned gas station/convenience store down the road a mile or two.
Hoping to see her there, I got cleaned up and showed up. The parking lot had plenty of cars. Idle gas pumps were still standing outside on their islands. I wandered inside and ended up sitting in the front row of the out-of-business store, now filled with old church pews. Before the preaching service even started, I heard verses from the Bible that promised forgiveness from my sins (and I had quite a few) through a relationship with Jesus. Many students from school stood up and shared openly about what Jesus meant to them. They spoke of Jesus with such peace and assurance.
I boldly interrupted the preacher by raising my hand to ask a question. Quite shocked, he asked me what I wanted. "I don't have what these other young people are talking about," I said. "How can I get it?"
That night, I sincerely opened my heart and life to Jesus. I felt a flush of forgiveness and cleansing in my mind and heart, and a sense that there was more to come. Immediately, I began to clean out my truck and my life, removing reminders of the past for which God had forgiven me. I entered a period of probing and peace as I began to follow Him.
Uncommon Opportunity – Called While a Teen
"Don't let anyone look down on you because you are young, but set an example for the believers in speech, in life, in love, in faith and in purity" (1 Timothy 4:12 NIV).
In March 1969, at the age of 17, I gave my life to Jesus. Along with the freedom of forgiveness came a calling to service. By August 1969, I surrendered my life to serve Jesus in ministry somehow.
A pastor I knew from attending a local church in our community saw the change in my life and my eagerness to serve Jesus. He recommended I begin to pastor at some small rural churches which couldn't afford a full-time pastor. I agreed and began to preach God's Word at two different congregations when I was 18 years old.
There was an immediate problem. I was still on my first time reading through the Bible for myself. Digging into the Word and knowing I was going to share from the Bible caused me to pray and seek the Lord for the truths in every verse, every word. I can't imagine the thoughts of people who were three times my age and listening to me wrestle with my new faith and Bible passages I had only recently studied for the first time. But they were gracious and kind, and they helped train their new pastor.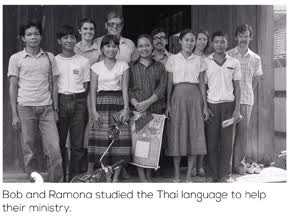 Since I was a full-time college student, I was called a "student lay pastor." What I lacked in education, I made up for with a hunger for the Word of God, a passion to obey what I was learning and a strong desire to bring others along in the journey. By my senior year, I was pastor of three congregations. I rotated preaching and teaching at all of them, each Sunday. Ramona, my new wife and lovely musician, assisted me then. People would come to the door of our parsonage next to the church and ask her, "Are your parents at home?" She has faithfully been on this journey with me for 49 years.
Unknown Destinations – Sent into the World
"Again Jesus said, 'Peace be with you! As the Father has sent me, I am sending you.'" (John 20:21 NIV).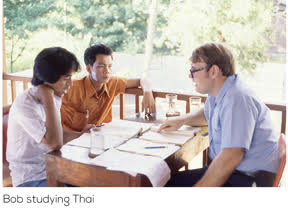 At age 22, Ramona and I were newlyweds, college students and were pastoring three churches. God continued to speak to us through His Word, individually and together. While in our senior year, Ramona and I attended a revival meeting that would change our lives forever. We went to hear evangelist Leonard Ravenhill at the invitation of a pastor and friend. As God had done since my early days as a believer, He began to stir my heart toward an even deeper commitment to service — this time, to share the Gospel with people in lands far away who had never heard about Jesus.
At that meeting, Ravenhill's question was penetrating and deeply troubling to me. He asked, "Jesus said, 'Go into all the world!' What is your excuse for being here?" Ramona and I began to read a devotional book by Oswald Chambers, "So send I you!" The calling to go into the world became stronger and stronger, so we began to pray about getting missionary and Bible training for preparing to be missionaries. Somewhere.
We left our home in Alabama and made our way to Alberta, Canada, and to Prairie Bible Institute (PBI), a school which had produced missionaries like Don Richardson, missionary and author; Ralph D. Winter, missiologist, author and founder of the U.S. Center for World Missions; and Elisabeth Elliot, author, teacher and widow of martyred missionary Jim Elliot.
At PBI, we were immersed in an environment rich with mission history plus testimonies and stories from modern day missionaries fresh from the fields. Chapels, prayer meetings and Bible classes were taught by experienced missionaries and genuine Bible scholars.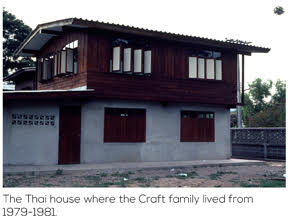 I loved Greek and Hebrew language study and felt that maybe I was called to Bible translation as a ministry. I attended the Wycliffe prayer meetings and eventually ended up in a prayer group for Southeast Asia missions. My heart desired to see the people of Southeast Asia, where there were so few believers, come to know Jesus.
Vietnam was the war of my generation. While troops were being withdrawn in defeat, I felt compelled to go and share the Gospel in that neediest part of the world. I had, in the providence of God, been passed over for military service under the draft system. But God was sending me to Southeast Asia on a different mission.
Unanticipated Obstacles – Devils and Diseases
"A door stands wide open for me, of great opportunity, but there are many opponents" (1 Corinthians 16:9 NET).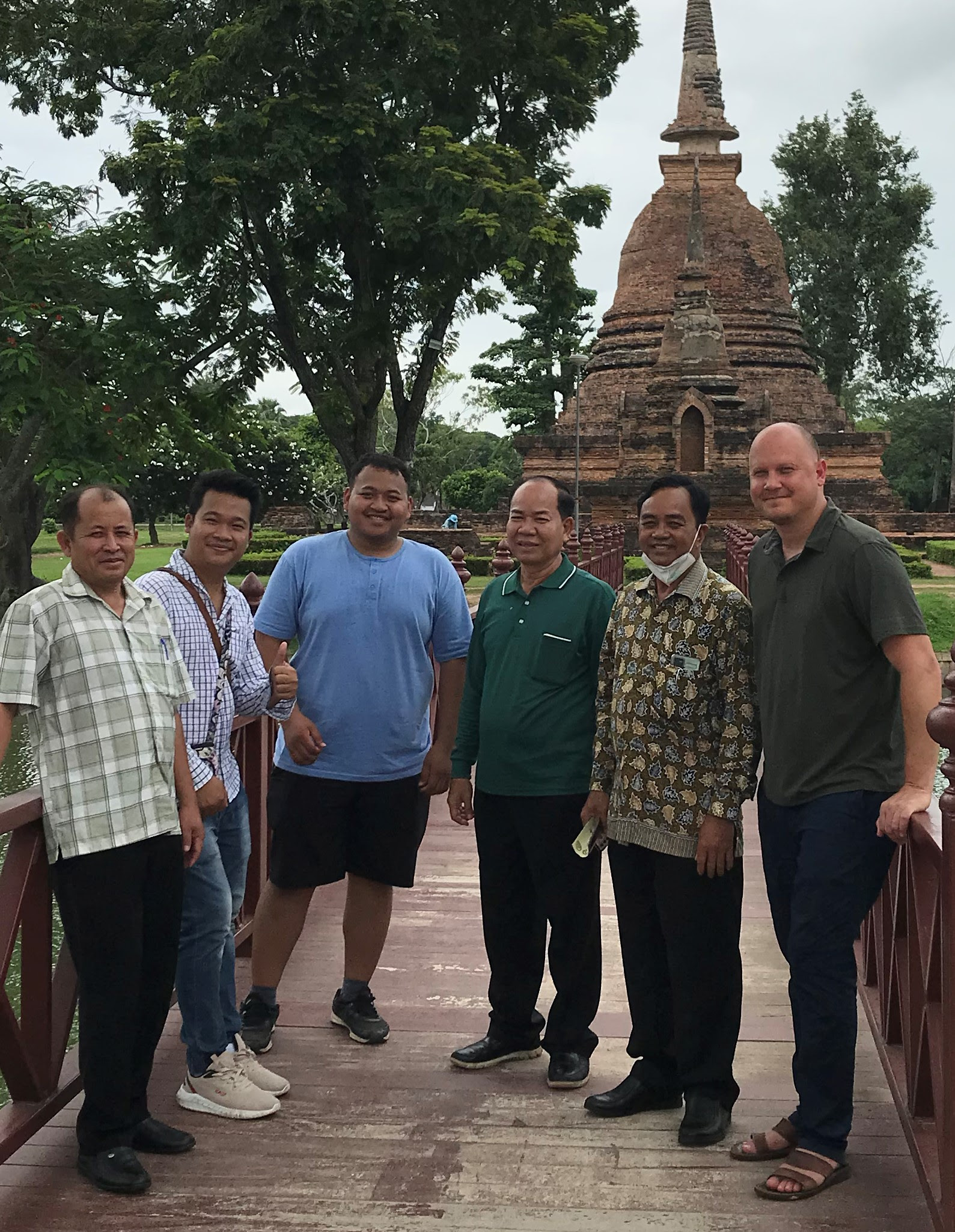 In 1979, with two boys in diapers, my wife and I sold our car to buy one-way tickets to Thailand. We entered the world of "missions" as prepared as most, but we were quickly aware that we knew very little about that part of the world. The new and exotic sights and sounds, the pungent odor of spicy foods, and the lush forests and jungles were wonderful experiences for this family from rural Alabama. The excitement of riding into the hills on my motorcycle and through lush jungles where tigers, monkeys and elephants lived was more than I could have imagined.
My language skills and love of ministry made language study a delight. The Thai language, although beautiful, didn't come easily for me. But even in simple Thai prayers, I felt I was worshipping Jesus at a whole new level. Meeting any local believers when I arrived was like finding rare gems among formidable rocks. They had stepped out to follow Jesus and were among the .001 percent of Thais who, after almost 200 years, had trusted in Jesus alone for their salvation.
I had come to teach, but I quickly found myself as a student, listening to the wisdom and insights from those who had come out of following idols to serve the Living God. Coming from the "Bible Belt" of the United States, we weren't prepared for the spiritual darkness of spirit worship and idol worship we encountered. Nor were we prepared for the tropical illnesses and spiritual opposition that began to attack us relentlessly.
Sleeping under mosquito nets, going through months of language classes, and traveling to places where the Gospel had not yet gone opened our eyes in many ways. Within our first two years of living in upcountry Thailand, we found ourselves faced with narrowing options that pointed toward our returning home. After exhausting all our options to continue serving as missionaries in Thailand, we faced an almost certain return to the United States.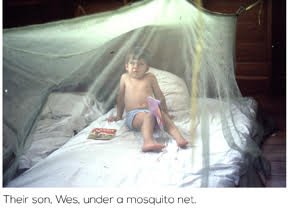 We did return to the U.S. — a complex story too long to tell here — broken, but not defeated. We tried to sort out what lessons the Lord was trying to teach us.
Why such trials and trauma when we were trying to serve people who needed the Gospel desperately? Why, after learning a language enough to begin to share Scripture and having made Thai friends, would we even think of returning home? I had already risked my family's life to get to Thailand, after years of preparation. How could I feel so useless and end up going back home? Was it something I had done?
We still bear the emotional and spiritual scars of our Thai mission experience, but we also cherish a deep love and understanding for the Thai culture and its wonderful people. We did experience some of what the early apostles described in the Gospels and Acts. I had a new perspective on the New Testament, the Great Commission, discipleship and evangelism.
Thailand was the soil where the Lord plowed my heart and planted deep lessons I would have never learned if I had stayed in a comfortable pastorate in the United States. I feel that I left so little of the seed of God's Word planted in Thailand, but that Word certainly became deeply rooted in me.
Unwavering Conviction – Tentmaking Tenacity
"For God's gifts and his call can never be withdrawn" (Romans 11:29 NLT2).

Back in the United States, we knew the Lord continued to keep His call to missions on our broken hearts. But we had no idea where that might lead us or how the Lord would open doors for us to return to cross-cultural mission service.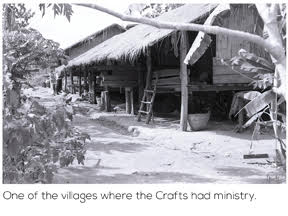 One of the hardest things to do is explain to supporters and friends why you returned. Most have absolutely no frame of reference to understand such things. No one wants to be viewed as a "cry baby" or quitter. One more humiliating experience in the real life school of missions. No one wants to return home over disagreements about "mission policies and practices" instead of doctrinal or moral issues. But there, I said it! So why would we continue to try to find ways to go to another mission field?
The writings from Paul in 2 Corinthians, chapters 11–13, burned more intently in my heart because I understood this in a deeper way than I ever could have before. God's Word became intensely personal to me. I was not going to let this experience knock me out of God's calling.
I found myself being encouraged by 2 Corinthians 4:8–10 (NLT2), which says, "We are pressed on every side by troubles, but we are not crushed. We are perplexed, but not driven to despair. We are hunted down, but never abandoned by God. We get knocked down, but we are not destroyed. Through suffering, our bodies continue to share in the death of Jesus so that the life of Jesus may also be seen in our bodies."
The words of my friend and advisor from years earlier also rang deeply true: "You will be misunderstood."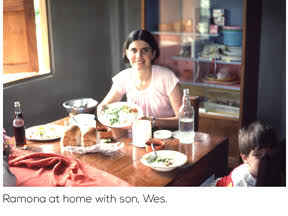 After working in construction with my father's company for a few months to recoup our finances, we faced tragedy once again. My father suddenly died of a heart attack at age 57 at a Gulf Coast construction site. I was 30 years old, the firstborn child with a sibling still at home, with my mother who was now a widowed homemaker and the family business. The weight of handling all this plus my own family was thrust upon me.
There was some comfort in knowing that God had brought me home to take these responsibilities. In fact, caring for your parents is a strong Asian value that would have been expected of me from the Thai culture. God had prepared a learning experience He wanted me to have as part of my preparation for His plan for us.
In managing my father's business, I applied myself to finishing the hurricane repair contracts on the Gulf Coast and keeping the employees busy with new work. I often questioned the Lord as to why He had me on top of a building, repairing storm damage while looking out over the Gulf of Mexico, when people in other lands needed missionaries to help spread the Gospel.
I also finished my father's plan of having some local rental income to provide for my mother into her retirement years. After finishing some major contracts and securing the rental properties, I began to divest the business to my sister and some former employees. At the same time, I returned to ministry as a bi-vocational pastor of a small local church.
My "tentmaking" ministry years were also a time during which we sought a way to get back to the mission field. Ramona and I were hoping to be assigned back to Thailand, but that was not where we were needed. Our new opportunity came in 1987 when we were assigned by our denominational mission team to a special assignment in the Philippines — which turned into 13 years of learning and leading there.
Uncharted Waters – Highlands to Islands
"We boarded a boat at Troas and sailed straight across to the island of Samothrace, and the next day we landed at Neapolis. From there we reached Philippi, a major city of that district of Macedonia and a Roman colony. And we stayed there several days" (Acts 16:11-12 NLT2).
I was born in Cullman, Alabama, where part of the Appalachian Mountain chain makes up the Tennessee River Valley region of North Alabama. That river and surrounding mountains are where I did most of my pastoral ministry. Ramona and I were more accustomed to mountain highlands rather than Pacific islands. But in 1988, we were assigned to go to a cluster of islands in the middle of the Philippines, an island nation.
From the rivers and mountain lakes of North Alabama, you can always see land from your boat. In the Philippines, it didn't matter much that I could barely swim. Ocean swells, strong currents and sharks were not a comfortable environment for me, at first. But again, the Lord was stretching me way out of my comfort zone.
Gracious Filipino believers and pastors, who had grown up in the Visayan Island region of the central Philippines, greeted us warmly. Many of the existing churches were scattered along the costal roads where members and pastors were farmers and fishers. That made me feel a bit more at home. Riceland, fruit trees and miles of beaches made a serene environment for me. Quite different from Thailand, but still a simple lifestyle, meals revolved around rice, wood cooking fires, fresh vegetables and the best seafood I had ever eaten.
The hospitality of the Filipino people is unsurpassed, so we easily settled into learning the local language, Hiligaynon, so we could try to help these churches grow and multiply. I was stretched again to apply evangelism and discipleship strategies in yet another environment, another language. I continued to ask the Lord to help me somehow reach the millions of Filipinos who, while colonized by the Spanish, had become at least nominal Catholics. Quite a different context from the Buddhist and animist groups of people we met in Thailand.
Before many months passed, we experienced one of the many super typhoons that hit the islands each year. This particular one, called Ruping, was the storm of a century. Massive devastation was seen across several islands. Many churches, pastors' homes and even the Bible College suffered damage. While many were stunned by the devastation, my mind jumped to the top of the storm damaged roofs overlooking the Gulf of Mexico, when I was finishing my father's repair contracts. The Lord gently whispered to me: This is the reason why! It was a defining moment for me as to the magnificent mind and plan of God that orders our steps and makes us useful. God doesn't waste a single experience in our lives.
In this new platform for service, I started assessing structural damage on church properties, the Bible College and pastors' homes. We developed a plan for rebuilding and repair. Out of that experience came an idea for a typhoon-resistant steel frame for rural churches that could withstand storms and make the church a community shelter in the midst of a town or village built of wood and bamboo.
Those experiences led to a wonderful partnership among the churches that lasted for the 13 years I was with them and beyond. While I was there, we worked to establish evangelistic teams. Those teams have reached into hundreds of villages with evangelism, discipleship and church planting efforts — including a single evangelistic event with more than 17,000 people attending.
Opportunities developed to allow many of the pastors to minister in government offices, public schools and military installations. Organizing, mobilizing and working to equip Filipino workers was a milestone in what the Lord was teaching me as a missionary. As I was working with these local teams, the Lord unlocked passages of Scripture that are still part of the core principles that guide me.
Unlocking the Word – From Methods and Materials to Movements
"God's word is not chained" (2 Timothy 2:9 NIV).
"And we also thank God continually because, when you received the word of God, which you heard from us, you accepted it not as the word of men, but as it actually is, the word of God, which is at work in you who believe" (1 Thessalonians 2:13 NIV).
In 2001, I was invited to join an international ministry, the one that had helped provide the New Testaments our evangelistic teams gave to new believers in the Philippines. This new role involved overseeing efforts in all of Southeast Asia, developing materials and programs involving evangelism, discipleship and church planting. This meant I would be working in Thailand, as well as the other countries of Southeast Asia. I was thrilled to step back into ministry in Thailand, as well as to broaden my exposure to the Muslim population in Indonesia. This ministry milestone deepened my love for the Word and allowed me to see the transforming power of the Word at work in even more cultural and linguistic contexts.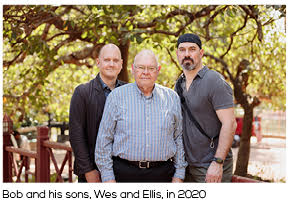 With my knowledge of multiple Bible study methods and cultural applications, I began to look for patterns and principles that appeared to be more effective in producing spiritual understanding and response to evangelism and discipleship materials. My years of working with multiple Bible translations and nationwide applications of scripture products made it possible for me to identify translation issues and the best Bible study methods. I also had many opportunities to work with national leaders and translation committees on developing and customizing scripture products for local need and usage. Helping supply thousands of Scriptures to national church networks helped me see not only the churches' need for God's Word, but also how many places were still not reached by the Gospel.
Unbelievable Impact – Focus on the Forgotten
"It has always been my ambition to preach the gospel where Christ was not known, so that I would not be building on someone else's foundation" (Romans 15:20 NIV).
This was my original desire 41 years ago, when we went to the mission field in Thailand. Yet, the fruit of that calling and vision, the destination of that journey are only now coming into view.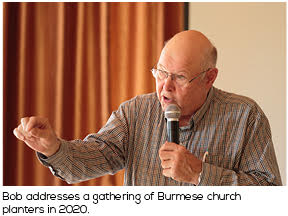 In 2012, at the age of 60, I founded a nonprofit ministry and named it "Reach A Village." I wanted to focus attention on the masses of villages — 1.7 million or more — that have no believers, no Bibles and no churches. The Gospel has not gotten to these villages in a way to which they could respond. They had never seen a believer or heard the Gospel from one of their own people. I call them "the forgotten majority."
These are people who have had a Bible in their language, often for decades or even a century. But churches, denominations and mission groups had somehow neglected them (2.3 billion people) often to focus on modern urban population centers or remote small ethnic or tribal groups because of a narrow interpretation of the Greek word "ethne." The result has been that masses of reachable people in ordinary villages have been overlooked.
These neglected people are best reached by relatives, friends and members of churches from among similar villages. This model comes from the words of Jesus Himself in Mark 1:38 (NIV), "Jesus replied, 'Let us go somewhere else — to the nearby villages — so I can preach there also. That is why I have come.'"
Somehow many missiologists and denominations have chosen to focus on urban areas and tribal minorities as primary targets of personnel and funding. Reach A Village works to empower local existing Christians to reach out effectively and efficiently with the Word of God to nearby villages. This approach helps to make sure that everyone has access to the Gospel message through local residents who form village house church fellowships.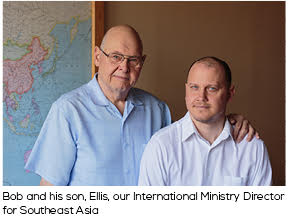 This simple, obedient strategy — patterned after Jesus and His own ministry — has resulted in the largest number of baptisms in the history of Cambodia and Thailand. Seeing how the Lord has blessed the simple desire to see Christ preached where He was not known and seeing every new believer have God's Word to study and guide them continues to be amazing. I would never have dreamed that I would have seen such things in my lifetime.
We have only begun to see what God is going to do in these last days to reach those remaining people with the Gospel. From 2016-2020, we have seen over 938,000 people commit their lives to Jesus Christ and over 8,800 new churches! In September 2020, our ministry partners in Thailand, the Free in Jesus Christ Church Association (FJCCA), conducted the largest single baptism in Thai Church history. On that historic day, 1,435 people took this step of faith!
"Therefore, go and make disciples of all nations, baptizing them in the name of the Father and of the Son and of the Holy Spirit, and teaching them to obey everything I have commanded you. And surely I am with you always, to the very end of the age" (Matthew 28:19–20 NIV).
By Bob Craft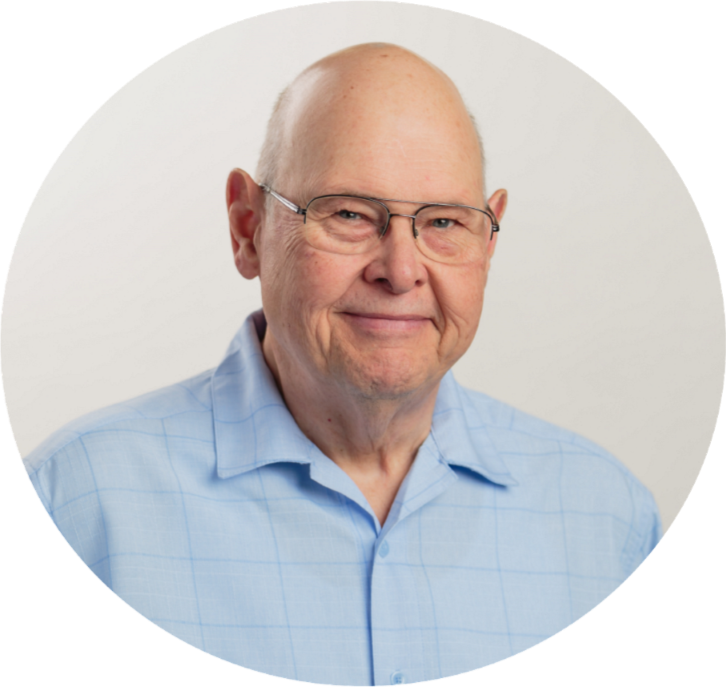 Bob Craft is founder and president of Reach A Village. His ministry background of over four decades includes service as a pastor, missionary, and evangelical missions leader. Bob believes that the most efficient and cost-effective way to finally fulfill the Great Commission is to train local Christians, equip them with Scripture materials, and mobilize them to reach unreached villages in their country with the Gospel.