Paul says to the Church in Rome — and to us today — "I thank my God through Jesus Christ for all of you, because your faith is proclaimed in all the world" (Romans 1:8). Being thankful, central to Jewish thought and practice, remains central in the New Testament and our faith. Making time and place for thanks is good for the soul and good for humanity.

In this fast-paced world, we often do not take time to slow down and reflect on what God has done. Typically in the USA, we devote the Thanksgiving holiday to being thankful as a family unit and nation. This year, God has given the whole world an opportunity to pause and reflect. This global pandemic was no surprise to Him. It seems to provide a much-needed disruption from our increasingly distracted and busy lives. We know God has an eternal purpose in all things: to build us up and draw us closer to Him.

Over the past eight months, I have paused and reflected on what is happening and what we are learning.

Giving: Many of you support local ministry leaders through Reach A Village and know about the strength of their faith. Leadership teams go village to village or school to school, sharing the Gospel and discipling new believers. Your giving helps equip and mobilize these local champions. I am forever thankful because we get to see a glimpse of the fruit in their smiling faces and powerful testimonies. Reach A Village would not exist without you.

Thankfulness: One of the things I hear most often from believers in every country is: "Thank you for supporting us." Almost every time I talk with our national leaders on the phone, see them on video or receive email reports, they say thank you for our support. Faithful donors like you have given time to volunteer, have prayed and have sacrificed financially so the Gospel goes farther and faster.

Faith: The Kingdom of God is coming now on earth, village to village, thanks to your continued support. Before the pandemic shut down the global economy, thousands of believers were already meeting together in homes. In addition, many working age adults who were working abroad lost their jobs. They returned to their villages to shelter in place with those they love. Praise God that many of them found new and mature churches in their villages!

As that special day of Thanksgiving approaches, I realize that I am thankful for so much more this year.
I am thankful for spiritual leaders who came before me, followed God's leading, and established relationships with amazing national partners and fruitful brothers and sisters in the Gospel.
I am thankful for all the donors I have never met. Because of their faithful giving, national ministries in many countries are building their capacity to survive life circumstances, such as a global pandemic, economic crisis, and political and social unrest.
I am thankful for your faithful and generous gifts that have helped to ease funding challenges during this season.

We have great faith in God and His will for this ministry and for believers who continue to focus on the Great Commission. Christ is being made known across the globe at a time when ears and hearts are ready to listen, now more than ever before.

I am thankful that we will continue this journey together. May your faith and sacrifice continue to be proclaimed in all the world, alongside our steadfast partners with their faith and sacrifice on the field.

Have a blessed Thanksgiving! Peace be with you all.
By Ellis Craft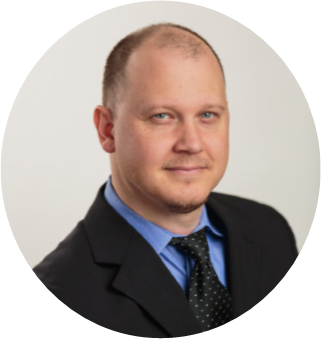 Ellis Craft grew up in Thailand and the Philippines, where his parents were missionaries. He now serves Reach A Village as International Ministry Director for Southeast Asia, interacting with our ministry partners overseas. Ellis did master's degree work in Community Development at North Park University and in Ministry Leadership at Moody Theological Seminary.