Although the countries of Eastern Europe and the former Soviet Union have had some form of Orthodox Christianity for centuries, decades of atheistic thought and social restrictions have left a generation of disillusioned and troubled people searching for answers. As the Gospel spreads, it leaves a trail of restoration and transformation in the lives of these precious people.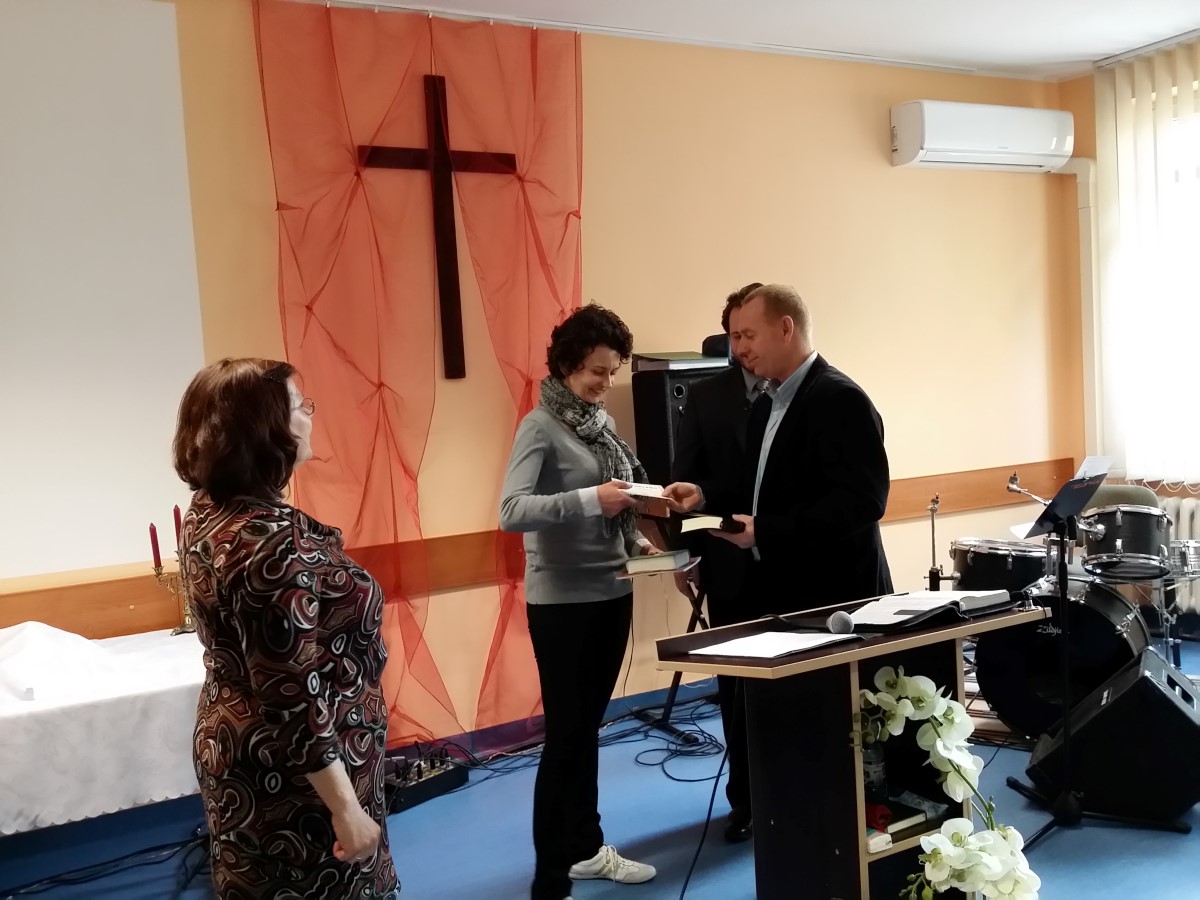 Every time someone new is saved, it is emotional for us. It is the greatest miracle when a person is born into a new life. It is even more joyful when it happens because the Gospel is preached not by the gifted evangelists or missionaries, but by "casual" church members who are always are on a mission. This was the story with Natalia, who gave her life to the Lord after being discipled by a member of our Church.
Natalia's Story:
I am a single mother raising two children and I also take care of my aunt who lives with us. I used to live in constant fear of not having enough money to pay for our rent and other things we needed. For quite awhile I desired to know the Lord, and it so happened that a woman named Asia appeared in my life and invited me to walk through the Gospel of John with her. I was so glad, as it was exactly what I was looking for!
Using Bible study material, we talked through questions about the Gospel of John. It was also a very good tool that allowed me to independently explore and learn on my own. The material helped me to better understand the Gospel and brought my attention to the details of the life of Jesus. With this new influence of the Word, my attitude towards everything in life changed. I stopped worrying about the future and the things that could happen. Jesus took my fears away. I gave myself to God and have completely entrusted my family to Him.
Two passages of Scripture have spoken to me in a special way: Job 1:21 And he said, "Naked I came from my mother's womb, and naked shall I return. The Lord gave, and the Lord has taken away; blessed be the name of the Lord." This passaged showed me what real humility is. It also has special meaning to me because my own little daughter has died. It was because of my daighter that I first wanted to look for God, with all of my heart!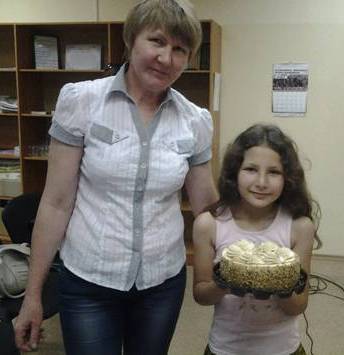 Olga came to church through the witnessing of her nephew. Before that, she was deeply addicted and hopelessly dependent on alcohol. She was tormented by depression and the feeling of total despair. Because of her constant drinking her 9-year old daughter, Darina, was taken from her by local child services. When she lost her parental rights she had lost her final straw that was giving her strength to live.
In this condition of despair she came to our small Bible study group. We prayed and encouraged her with our own testimonies. We read the Bible and literature we had received from you. Slowly changes began to take place, step by step.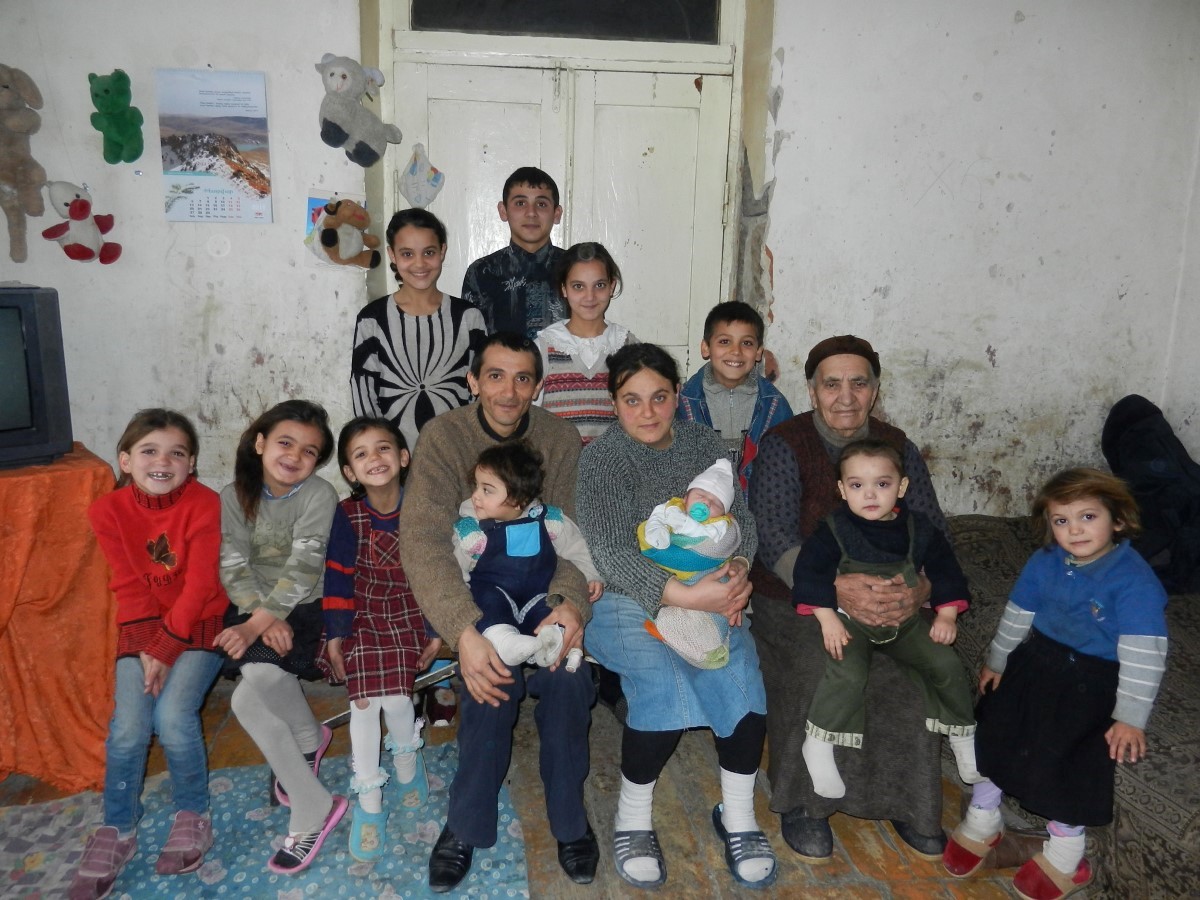 It is freezing cold outside, but inside the house it is quite warm. Nobody is answering our question: "What are you heating the house with?"
They all look at each other with happy eyes and just smile. Finally the oldest, a 16 year old boy reveals the secret: "We are not cold. There are many of us and our body heat keeps the house warm and when we do get cold our mother covers us with blankets, reads the Bible to us, and we get warm."
For us it is hard to imagine how this large Christian family with 11 children can live without the basics in life and still be happy. Not all of their children are attending school at this time. They don't have the clothing and shoes they need and they can't afford the books or backpacks. From time to time they get help, but it's hard.
The oldest daughter is not attending school for the second year now. "My mother needs me more", she says. She continues: "I am happy that I can be of help to my family. I am helping my mother. She cannot do it without my help. Now, about school; the main thing is I know how to read. You see hanging there on the wall are my brother's and sister's favorite toys. And for myself I hung up the Christian calendar on the wall. Every day I read the Word of God for myself and the younger ones. They pray with me and we know that we can trust our Lord Jesus Christ, whom we love very much."
Leaving their house we had mixed feelings –we felt sadness and joy. We realized that without God this family would not have lasted a single day.
Please pray for brother Martik's family.
"Be strong and courageous. Don't be afraid or discouraged, for the Lord your God is with you wherever you go." "That's what keeps me and my family going" – said Martik with a smile as we were saying good bye.