As a newer member of the Reach A Village team, I was delighted to have the opportunity to take part in a team trip to Thailand. For almost a year, I had read reports and seen photos of the ministry taking place there, but now I would get to see and experience it in person! I traveled with my team to the Phetchabun province in the north-central part of the country. There we met up with our national ministry partners to learn more about their efforts to share Jesus in unreached villages.
The Christian movement taking place in Thailand is breaking records. It is the largest house-church planting movement in the nation's history. Our ministry partners have organized massive group baptisms, some with 1,000+ new believers. I had the privilege of attending one of these baptism services, where 585 people made their public confession of faith! We stood at the water's edge and congratulated the bold, new believers as they stepped out of the water.
Since Buddhism is so much a part of the culture in Thailand, becoming a Christian can divide families or open the door for opposition. Following Jesus in Thailand is a radical departure from accepted norms, and those willing to do so may pay a high price. One local young lady working alongside our ministry partners shared that since becoming a Christian, her father doesn't acknowledge her presence. Her devotion to the Lord is truly remarkable.
A final and very notable part of our Thailand visit was visiting house churches in rural villages. People, young and old, gathered outside under trees or in small, open structures to learn more about Jesus and what it means to be His disciple. Our ministry partners distributed small discipleship booklets and taught the new believers truth from God's Word. We even had the opportunity to travel to a new village and listen as the Gospel was preached for the very first time! When the invitation was given, every person raised their hand to say they wanted to learn more about Jesus. It is a sight I will never forget.
Ministry like this is the heart and soul of Reach A Village, and it is what keeps me motivated and so thankful to be a part of the team. You are also a vital part of the RAV team through your gifts and prayers. Thank you for giving to God's Kingdom through Reach A Village. Thank you for being the hands and feet of Jesus to unreached people. May the Lord bless and keep you.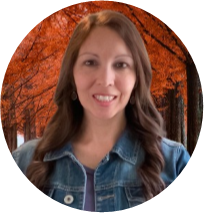 By Andrea Hildebrant
Dr. Andrea Hildebrant joined Reach A Village in 2021 as Partner Relations Associate. Andrea is blessed to have nearly 20 years of youth/children's ministry and short-term missions experience, working with local churches and international partners. Andrea is happily married to her wonderful husband, Jake, and together they have three amazing children.

Andrea graduated from Murray State University with a Bachelor of Social Work and Master of Science in Human Development and Leadership. She has experience as a social worker, college instructor and working with vulnerable populations, such as individuals with disabilities and youth in foster care. In August 2022, she completed a Ph.D. in Leadership Studies at the University of the Cumberlands. Andrea's desire is to use her gifts and abilities to glorify Jesus and help others know and follow Him. She is so thankful for the opportunity to join the team at Reach A Village!